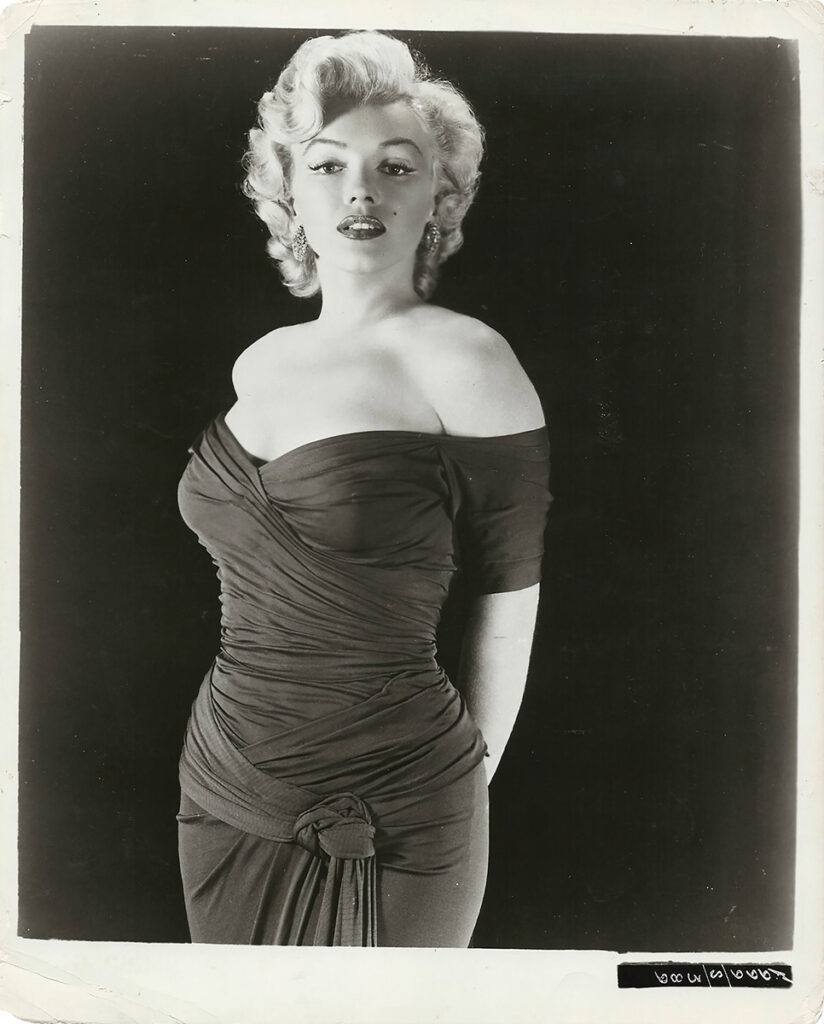 MARILYN MONROE WEARS FAMOUS PUBLICITY GOWN (1952) Photo
$

750.00
[Los Angeles: Twentieth Century Fox, 1952]. Vintage original 8 x 10″ (20 x 25 cm.) black-and-white  glossy silver gelatin print photo. Minor creases at all four corners, chips and wear at top left and bottom two corner edges. Near fine.
Marilyn Monroe posed for several shoots in 1952 wearing this beautifully draped gown. She appeared in color wearing it on the New York Sunday News on Nov. 30, 1952. One of her most famous portrait sittings, this image promoted her films of the time: Don't Bother to Knock, O. Henry's Full House and Monkey Business.
Older Culver Pictures, Inc. ink stamps on verso.
Share With Friends: