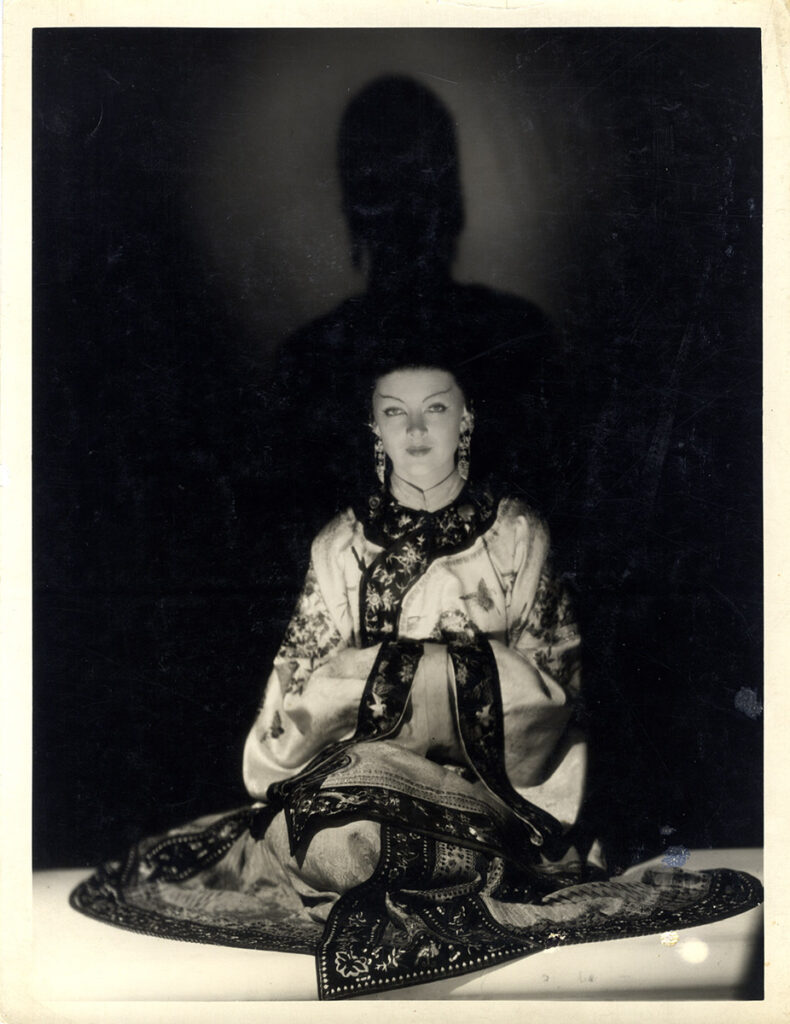 MASK OF FU MANCHU, THE (1932) Oversize photo
Sold
[Los Angeles: Metro Goldwyn Mayer, 1932]. Vintage original 10 x 13″ (25 x 32 cm.) black-and-white double weight glossy silver gelatin print still photo. Minor edge and corner wear. Tiny tear at top right margin. About fine.
MGM had a go at horror with this classic, for which they hired Boris Karloff for the occasion. Myrna Loy was being cast in exotic roles in pre-Code Hollywood and played the man-eating daughter of Manchu, Fah Lo See.
This rare, oversized moody image of Loy in Asian garb designed by Gilbert Adrian is not stamped but is probably the work of Clarence Bull.
Out of stock
Share With Friends: