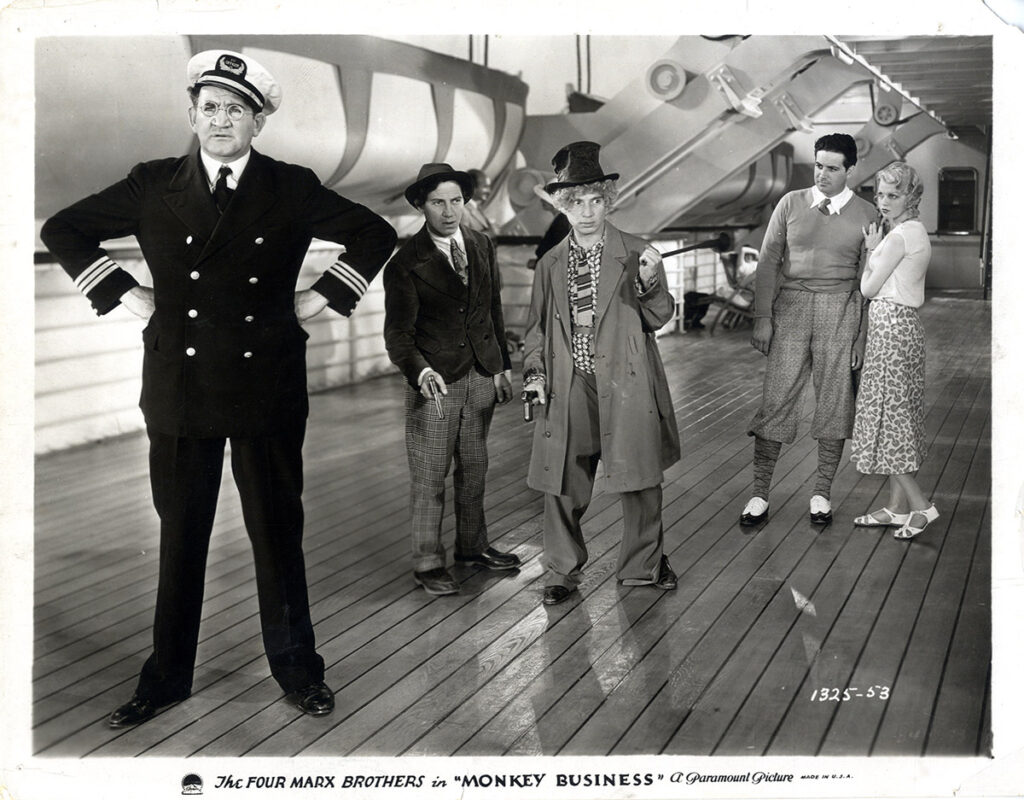 MONKEY BUSINESS (1931) Photo | Chico and Harpo Marx on ship deck
$

450.00
[Los Angeles]: Paramount Pictures, [1931]. Vintage original 8 x 10″ (20 x 25 cm.) black-and-white single weight glossy silver gelatin print still photo. There is wear, creasing, and chipping at the four corners and pin holes at each top right and left corner. Very good+ or better.
The four Marx Brothers starred in one of their best remembered zany ventures about stowaways on a luxury liner.
In still 1325-53, Harpo and Chico are up to antics while Tom Kennedy is miffed at not finding them. This scene may have been posed for publicity only as the shot does not seem to appear in the final film.
Share With Friends: