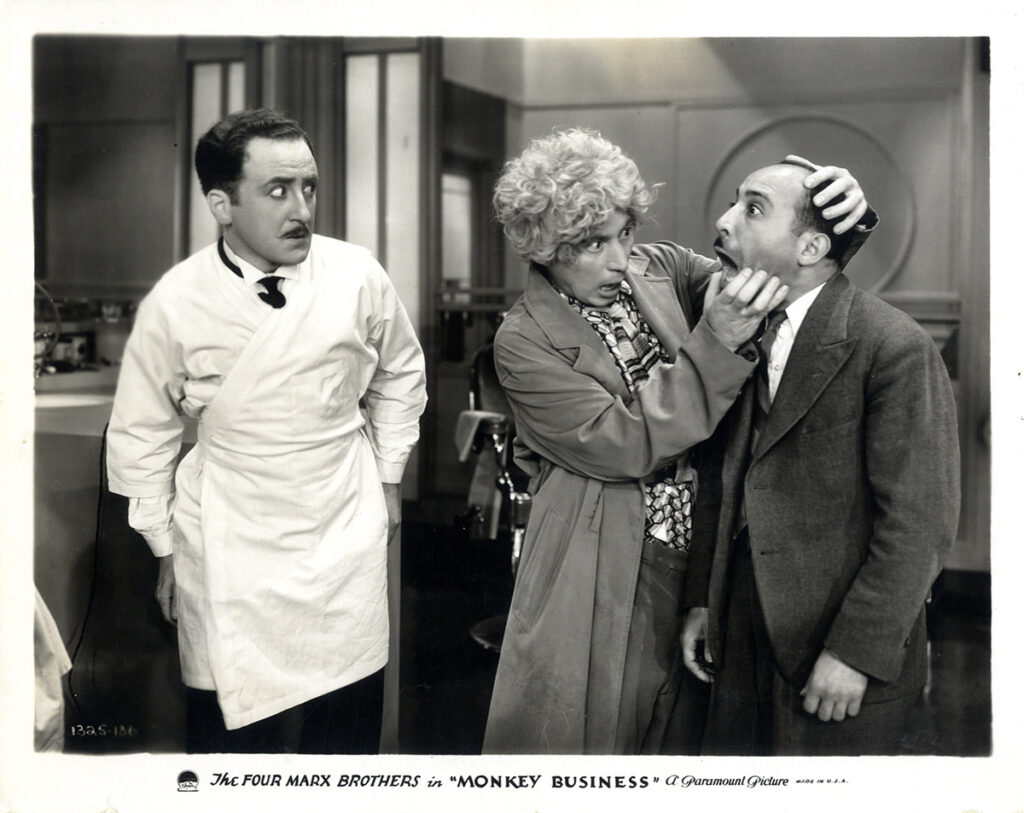 MONKEY BUSINESS (1931) Photo | Harpo Marx at barber shop
Sold
[Los Angeles: Paramount Pictures, [1931]. Vintage original 8 x 10″ (20 x 25 cm.) black-and-white single weight glossy silver gelatin print still photo. Minor wear, tiny chip to top left corner. About fine.
The four Marx Brothers starred in one of their best remembered zany ventures about stowaways on a luxury liner.
In still 1325-130, Harpo attempts to assist the barber's patron who claims to have a frog in his throat.
Out of stock
Share With Friends: