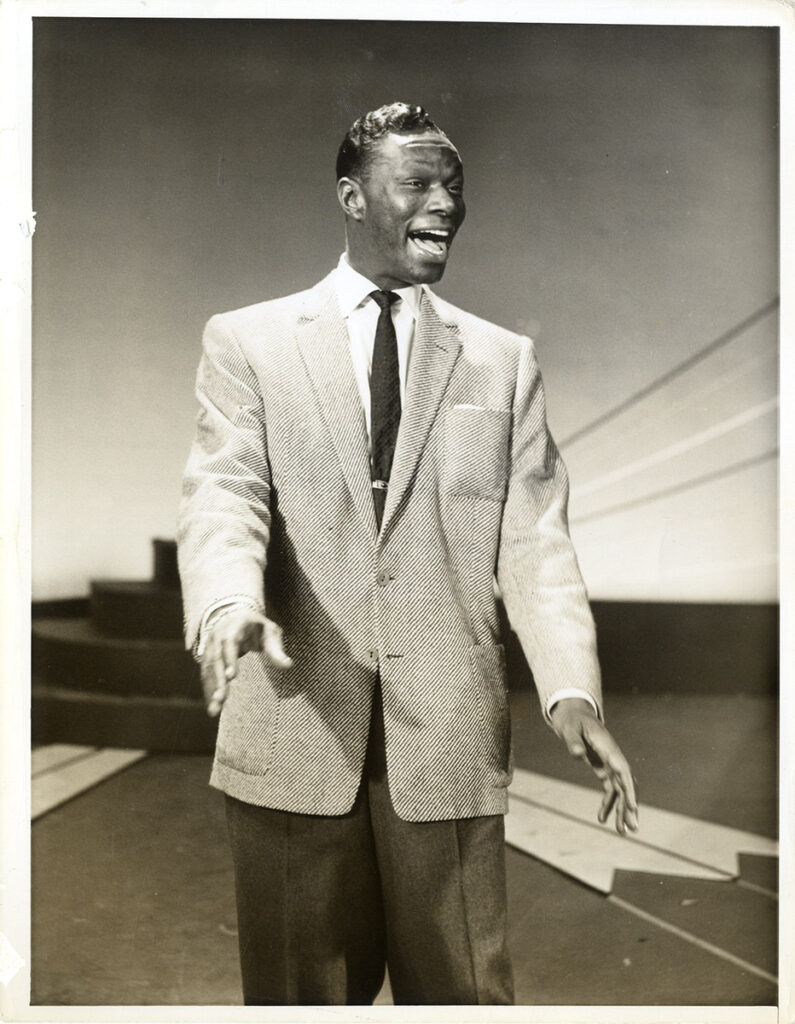 NAT KING COLE | THE NAT KING COLE SHOW (1956-57) Set of 3 photos
$

450.00
[New York]: NBC-TV, 1956-57. Set of three (3) vintage original 9 1/2 x 7″ (24 x 18 cm.) black-and-white print still photos, two with attached mimeographed text, one reinforced with paper on verso of top right, overall near fine.
Although Nat King Cole was in fact not the first African American to host a television show (Hazel Scott in 1950 and Billy Daniels in 1952 had very brief efforts to host shows), Cole's show was definitely the first one where the network really tried to get behind it.
The problem was, to put it succinctly, the overt racism of the time. No major sponsor was willing to be involved, and NBC had to put together a patchwork quilt of local advertisers. After fourteen months, Cole and NBC called it quits.
Share With Friends: