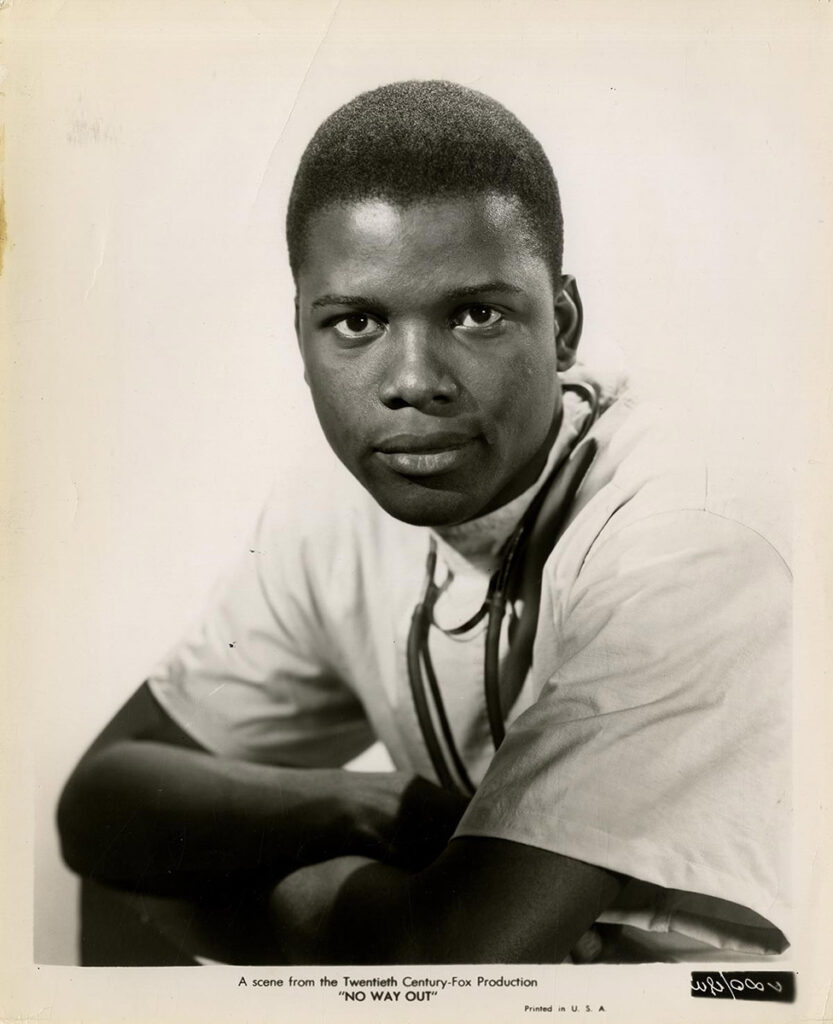 NO WAY OUT (1950) Set of 5 photos
$

250.00
Hollywood: Twentieth Century Fox, 1950. Set of five (5) vintage original 8 x 10″ (20 x 25 cm.) photos, USA. Slight marginal spotting on two, else JUST ABOUT FINE.
Sidney Poitier's film debut (he was previously an uncredited extra in the 1947 SEPIA CINDERELLA) as a young African American doctor unjustly accused by a white racist hoodlum of having murdered his brother in a prison hospital ward.
Most of the original advertising materials for the film emphasized the white actors. These five photos are entirely of the black actors, two of them of the 22-year-old Poitier, and three of Ruby Dee, Amanda Randolph and Mildred Smith.
Share With Friends: