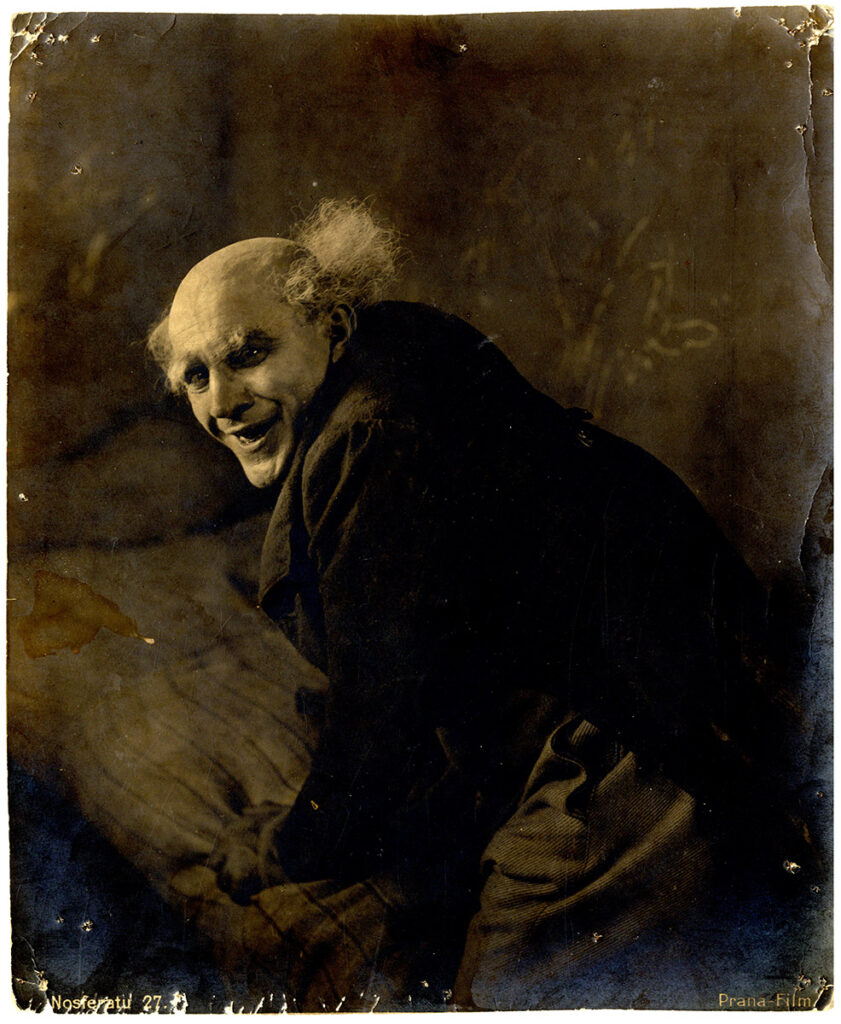 NOSFERATU (1922) German photo of Alexander Granach as Herr Knock
$

5,500.00
F. W. Murnau (director) Bram Stoker (source) [Berlin]: Prana Film, [1922]. Vintage original 10 x 8.5″ (25.5 x 22 cm.) double weight, borderless matte-finish German photo. With the logo of Prana Film in bottom right corner of recto, and the stamp of Primax Film (a small Austrian film distributor) on verso. Lightly edgeworn, with pinholes to corners and a small splash to upper left, very good+.
Portrait of Alexander Granach in the role of the sinister real estate agent Herr Knock from F. W. Murnau's horror masterpiece.
The Bram Stoker estate sued the film's producer, Prana Film, for unauthorized copyright infringement from Stoker's novel Dracula, and won. The German court ruled that all prints of the film and all posters and advertising paper be destroyed. Fortunately, one print of the film survived. But any original German photos from this film are extremely scarce.
Share With Friends: