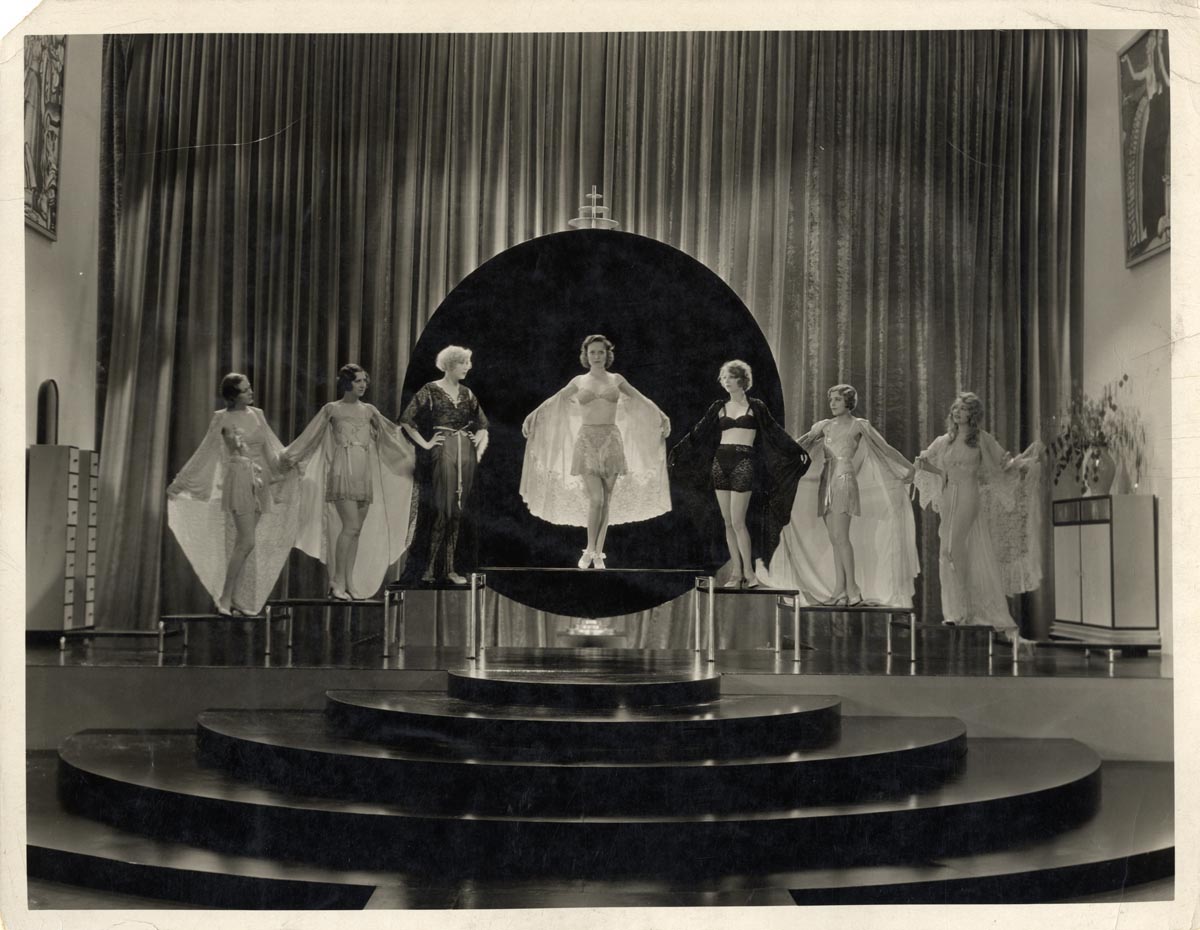 OUR BLUSHING BRIDES (1930) Oversized photo
Sold
Our Blushing Brides. Vintage original 11 x 14″ (28 x 35 cm.) double weight glossy silver gelatin print photo, USA. Joan Crawford, Anita Page, Dorothy Sebastian, Robert Montgomery, Raymond Hackett, John Miljan, Hedda Hopper, dir: Harry Beaumont; MGM. One corner is chipped, there is some general light rubbing, very good.
The great art direction by Cedric Gibbons at the dawn of Deco and the Adrian-adorned lingerie are great highlights of this fantastic oversize still from OUR BLUSHING BRIDES, but there's more…
On the verso is still photographer C. A. Pollock's stamp, the attached paper blurb and early Culver Service stamps. To top it off is a spectacular image from the film's lingerie fashion show, with Joan Crawford at center as the main mannequin and Gwen Lee at the left copping attitude as the other mannequins follow Crawford's lead.
The story was about three girl pals that work in a department store and have affairs with millionaires, each with different results.
Out of stock
Share With Friends: