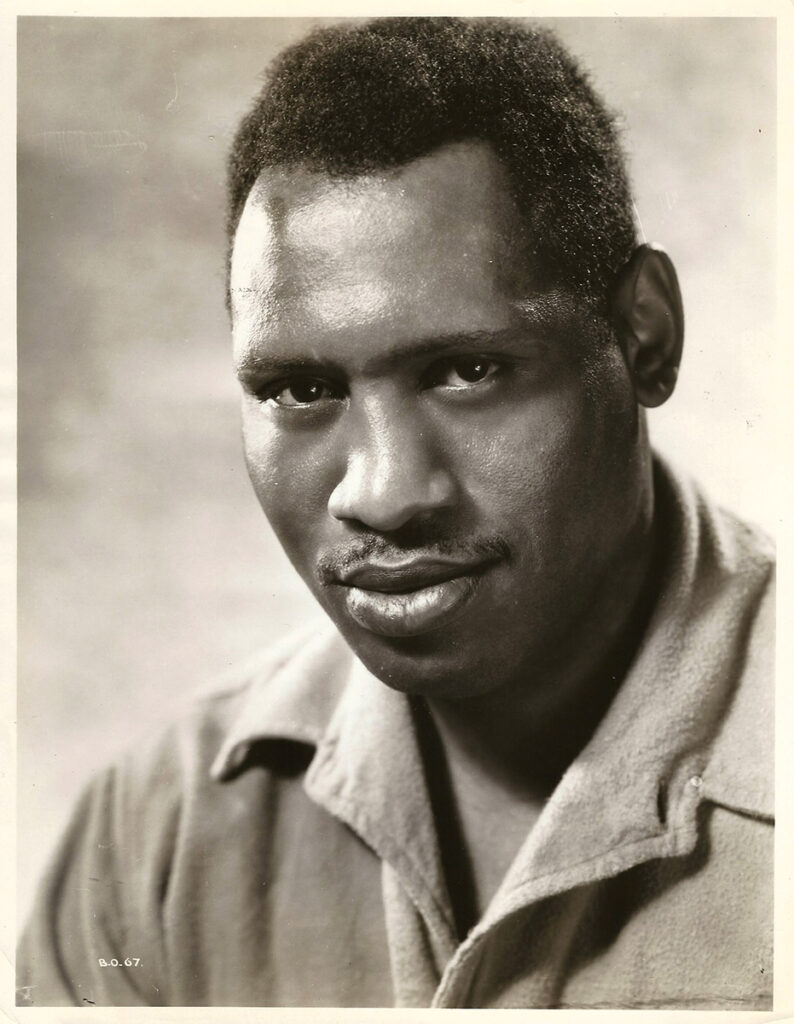 PAUL ROBESON | SANDERS OF THE RIVER (1935) UK photo
$

500.00
[London: London Film Productions, 1935]. Vintage original 8 x 10″ (20 x 25 cm.) black-and-white single weight glossy silver gelatin photo. Minor edge wear, minor crease at top right edge. About fine. 
Originally assigned to Alfred Hitchcock for direction, the final production proved unsatisfactory to star Paul Robeson. 
Here he is presented in a striking portrait in his role as Nigerian native chief under British rule, Bosambo. Portrait is coded "B.O. 67". London Film Productions ink stamp and library stamp on verso. Original typed information includes the film's original title of Bosambo. 
Share With Friends: