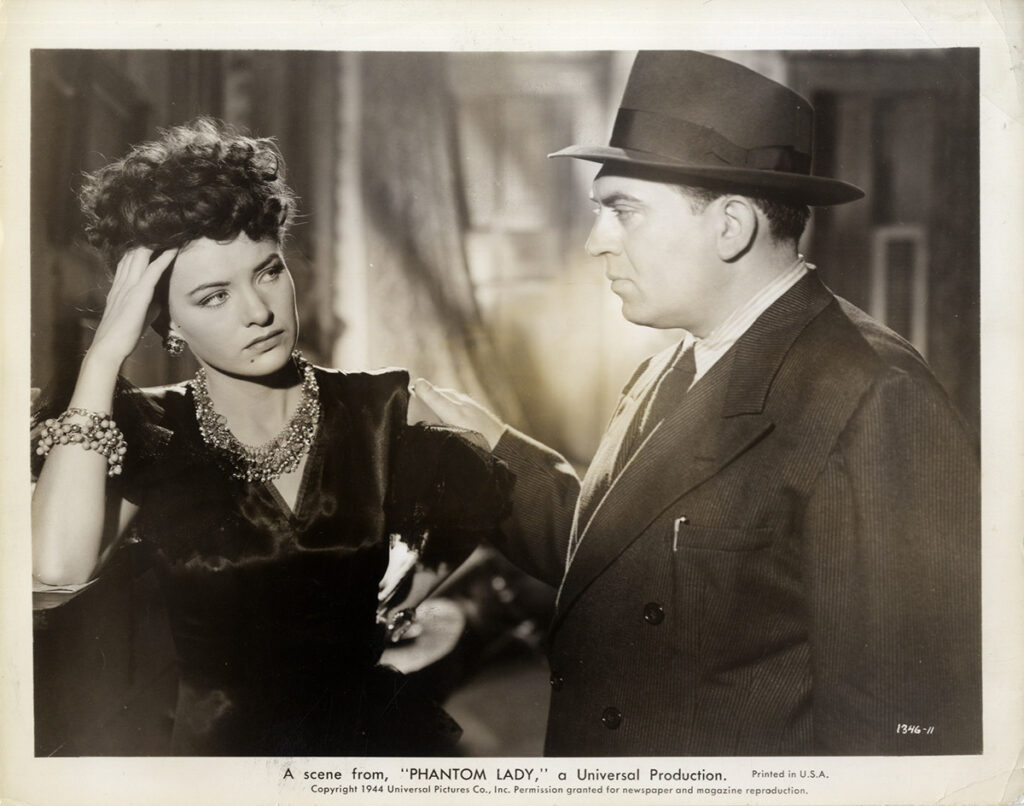 PHANTOM LADY (1944) Set of 10 photos
Sold
Cornell Woolrich (source) PHANTOM LADY (1944) [Hollywood]: Universal Pictures, 1944. Set of ten (10) 8 x 10″ (20 x 25 cm.) vintage original photos. One with a studio paper snipe attached, one date-stamped on verso, very good+ or better.
Director Robert Siodmak's first venture into film noir territory, and an acknowledged classic B-movie noir film. In this film adaptation of Cornell Woolrich's novel, young Manhattan secretary (Ella Raines) endeavors to prove that her boss did not murder his wife and seeks out a mysterious woman who could prove his innocence.
Code #1346-11, 39, 43, 46, 62AD, 69, 79, 80, 82, 86AD.
Out of stock
Share With Friends: