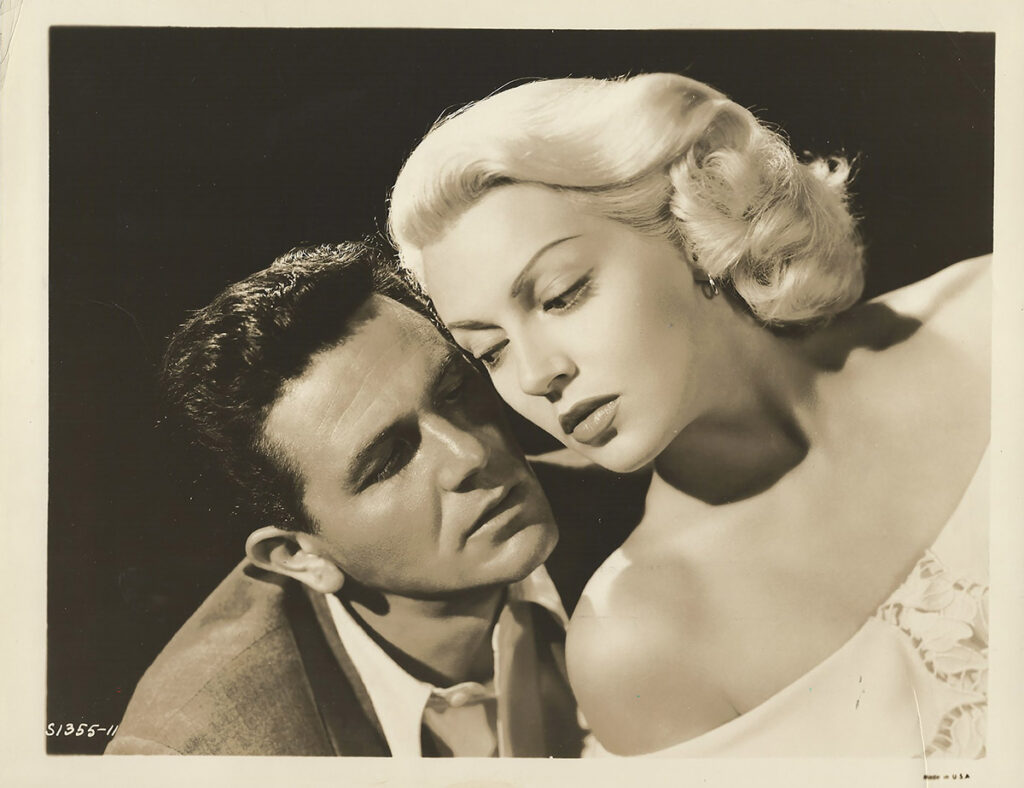 POSTMAN ALWAYS RINGS TWICE, THE (1946) Portrait of Lana Turner, John Garfield
$

375.00
[Los Angeles: Metro-Goldwyn-Mayer, 1946]. Vintage original 8 x 10″ (20 x 25 cm.) black-and-white glossy silver gelatin photo. Scratch near bottom right corner (through "Made in USA"), about fine.
The allure and passion Cora (Lana Turner) and Frank (John Garfield) had for each other is well depicted in this publicity portrait of the two stars. It took twelve years for screenwriters Harry Ruskin and Nivin Busch to come up with an exceptional adaptation of James M. Cain's novel of passion and crime that the Breen office would allow to be filmed . However, there was no way the censors could control the chemistry the stars exuded on camera. Lana Turner had the star quality to make the most dangerous femme fatale permissible as she teetered on the edge and yet passed the censors.
Still coded S1355-11.
Share With Friends: