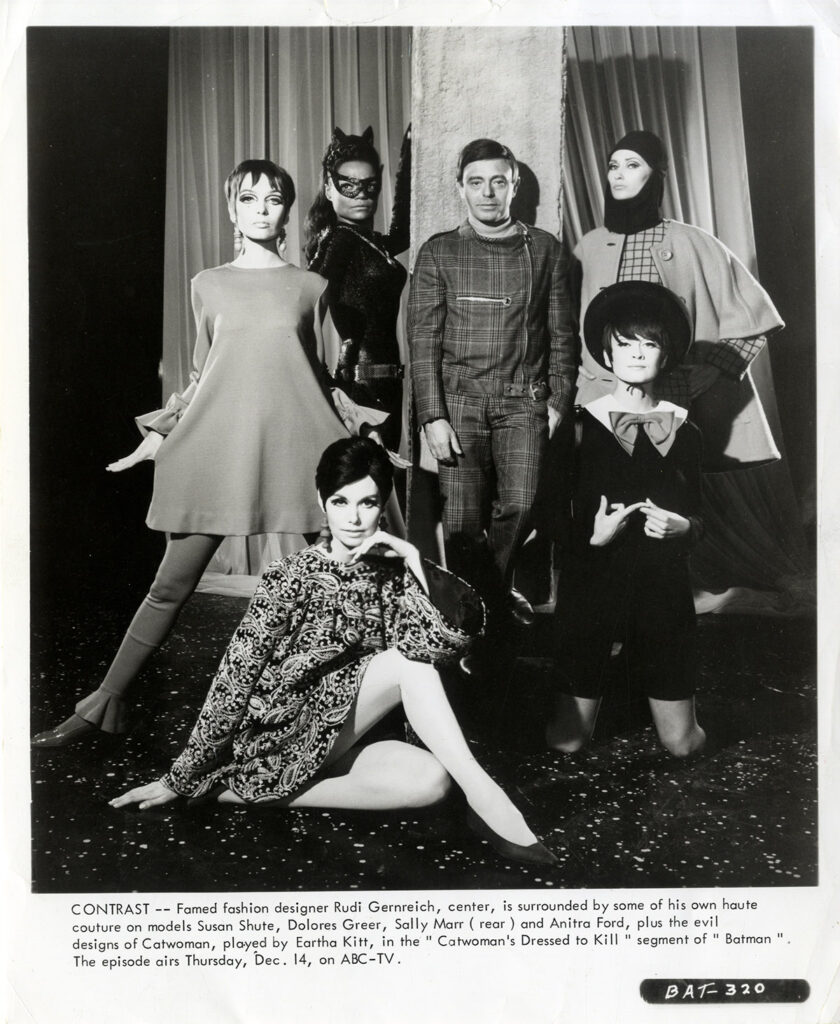 RUDI GERNREICH with EARTHA KITT as Catwoman (1967) Photo
Sold
[New York]: ABC-TV, [1967]. Vintage original 10 x 8″ (25 x 20 cm.) black-and-white print still photo, near fine.
Rudi Gernreich was one of the leading mid-century fashion designers.
"His avant-garde clothing designs are generally regarded as the most innovative and dynamic fashion of the 1960s. He purposefully used fashion design as a social statement to advance sexual freedom, producing clothes that followed the natural form of the female body, freeing them from the constraints of high fashion." (Wikipedia).
He was also a very early proponent of gay rights and one of the founders of the Mattachine Society, the first major gay rights organization in the U.S.
Here he is posed with Eartha Kitt (as Catwoman, from the live-action Batman TV series) and various models, all posed in his trendy designs.
Out of stock
Share With Friends: