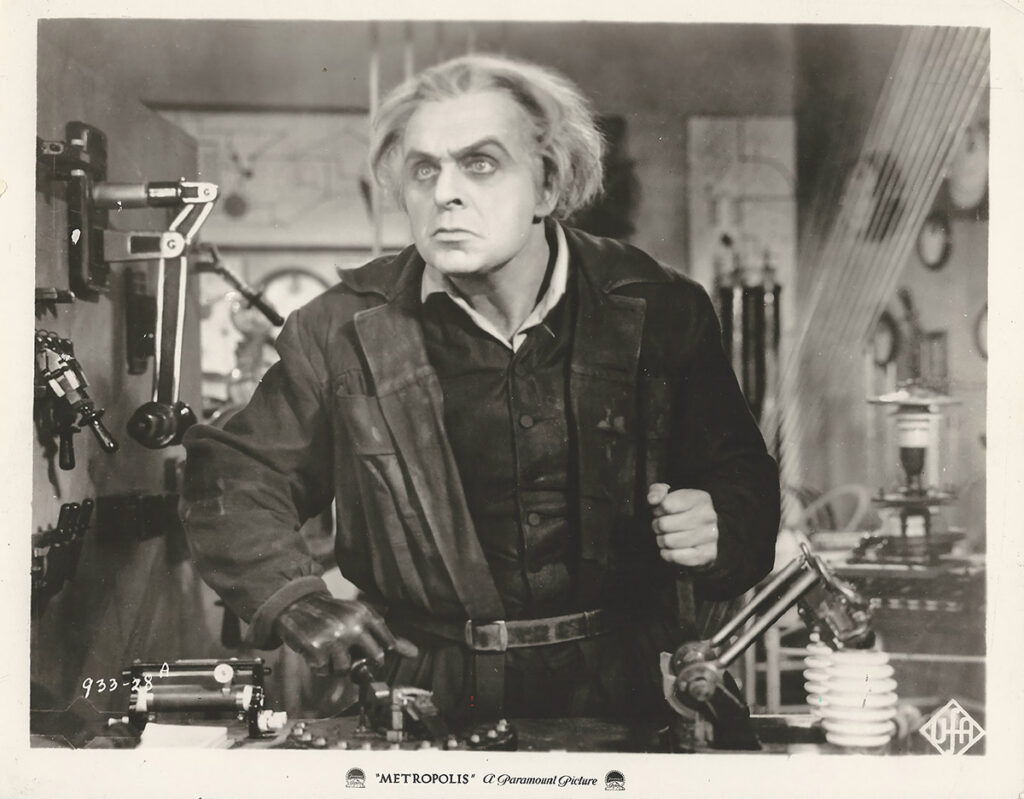 RUDOLF KLEIN-ROGGE | METROPOLIS (1927) US portrait
Sold
[Hollywood: Paramount Pictures, 1927]. Vintage original 8 x 10″ (20 x 25 cm.) black-and-white glossy silver gelatin print photo. Small crease and chip at the top right corner, fine.
Rudolf Klein-Rogge, master of villainous characters in German silent cinema, plays the insane scientist C.A. Rotwang, creator of the robot creature in 1927's Metropolis. Klein-Rogge's forte utilizing a hypnotic stare played out powerfully in a number of German expressionist films, including this one written by his wife Thea von Harbou and directed by Fritz Lang (Harbou married Lang after her divorce from Klein-Rogge).
Still coded 933-28 features him in an intense mood and shows the very detailed science lab, with art direction by Otto Hunte, Erich Kettelhut and Karl Vollbrecht. Paramount logo at bottom blank margin for the original American release date of March 1927.
Out of stock
Share With Friends: