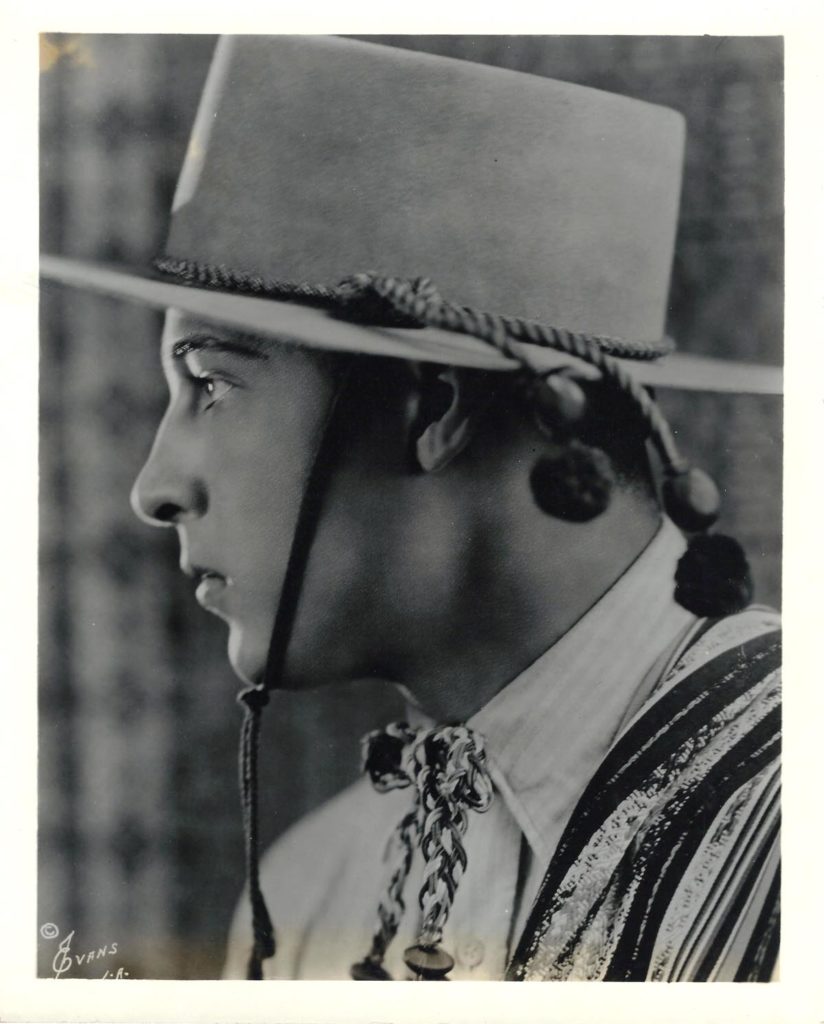 RUDOLPH VALENTINO | THE FOUR HORSEMEN OF THE APOCALYPSE (1921) Photo
$

300.00
Vintage original 10 x 8″ (25 x 20 cm.) black-and-white double weight glossy silver gelatin print still photo, USA. Rudolph Valentino, Alice Terry, Alan Hale, Nigel De Brulier, Wallace Beery, Jean Hersholt, dir: Rex Ingram; Metro. The film which made Rudolph Valentino a legend. It earned ten million dollars during it's initial release ($300 million in today's dollars) and is famous for the torrid tango scene, but the film is much more. It is the story of the devastation of the Great War (having just ended in 1918) on the people of Argentina.
The film was masterfully directed by Ingram (who would marry leading lady Alice Terry at the end of filming). Valentino paid for much of his wardrobe used in the film, and made so little money for his role that he spent the next year paying off his wardrobe bill. Fortunately he would soon be paid better. To this day, this is one of the most visually stunning of all American silent films. It was placed on the National Film Registry in 1995.
This profile portrait of Valentino in his dance costume as character Julio Desnoyers is very rare and photographed by Evans, LA. Flawless. FINE.
Share With Friends: