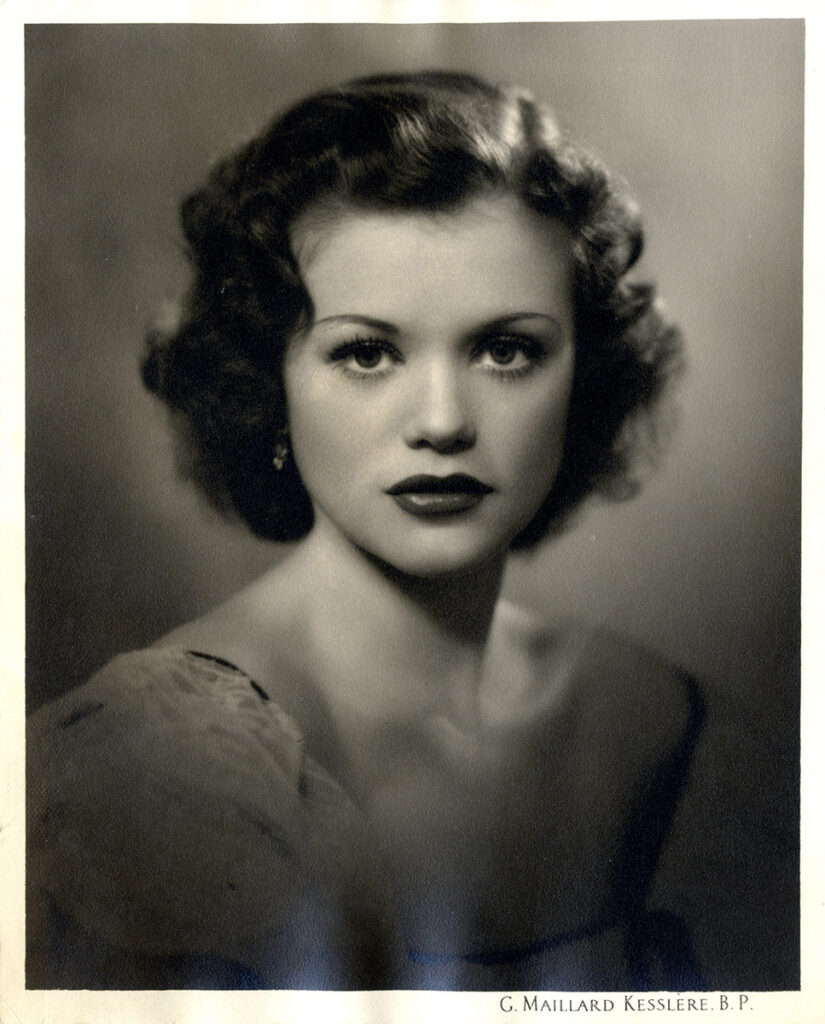 SIMONE SIMON | JUST ARRIVED IN USA (1935) Photo by G. Maillard Kesslere
Sold
New York: Maillard Kesslere, [1935]. Vintage original 8 x 10″ (20 x 25 cm.) double weight matte finish photo. There is minor rippling to the photograph, about fine.
Simone Simon made films in France for a few years during the early-1930s. Daryl F. Zanuck brought her to Hollywood in 1935 and put her to work immediately with little build-up. She, however, must have had a bit of time upon arriving in New York prior to the excursion cross country to pose for this portrait by New York photographer (as stamped on the verso) G. Maillard Kesslere, B.P. His name is also printed on the front of this beautiful soft focus portrait.
A painter, Kesslere was a student of American impressionist painter William Merritt Chase and upon leaving Syracuse, NY, in 1921, he became a well-known theatre and fashion photographer in the city.
Out of stock
Share With Friends: