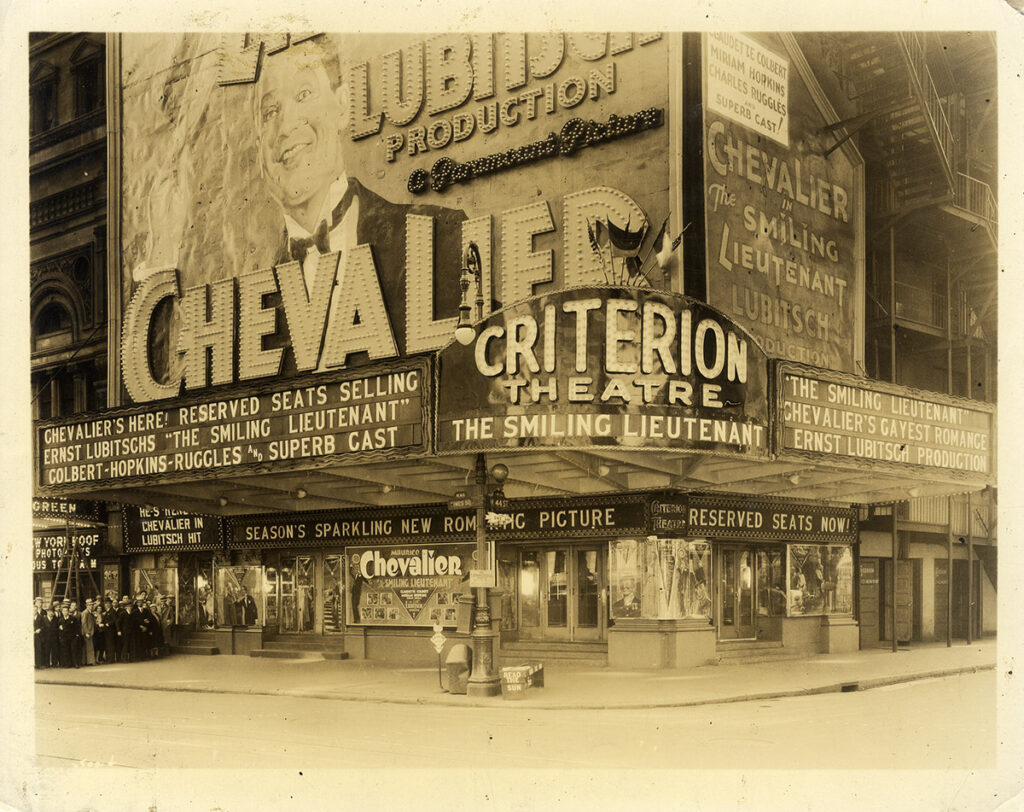 SMILING LIEUTENANT, THE (1932) Criterion Theatre NYC premiere by Lewis F. Nathan
$

200.00
[New York City: Paramount Pictures, 1932]. Vintage original 8 x 10″(20 x 25 cm.) sepia-tinted glossy silver gelatin photo. Minor soil to blank white margin, just about fine.
Built in 1895 and originally called the Lyric Theatre, when renovated for movies its name changed to the Criterion. It would be Paramount's flagship theatre until 1926, when the Paramount Theatre would feature the studio's premieres. With so much product the studio retained use of the Criterion, and so the 1932 musical featuring Maurice Chevalier — his name blazing in lights across the marquee, his image in 24-sheet size above — premiered in grand style here. The theatre was at the northeast corner of Broadway and West 44th St. By 1935, the theatre was gone.
Photographer Lewis F. Nathan's ink stamp is on verso.
Share With Friends: