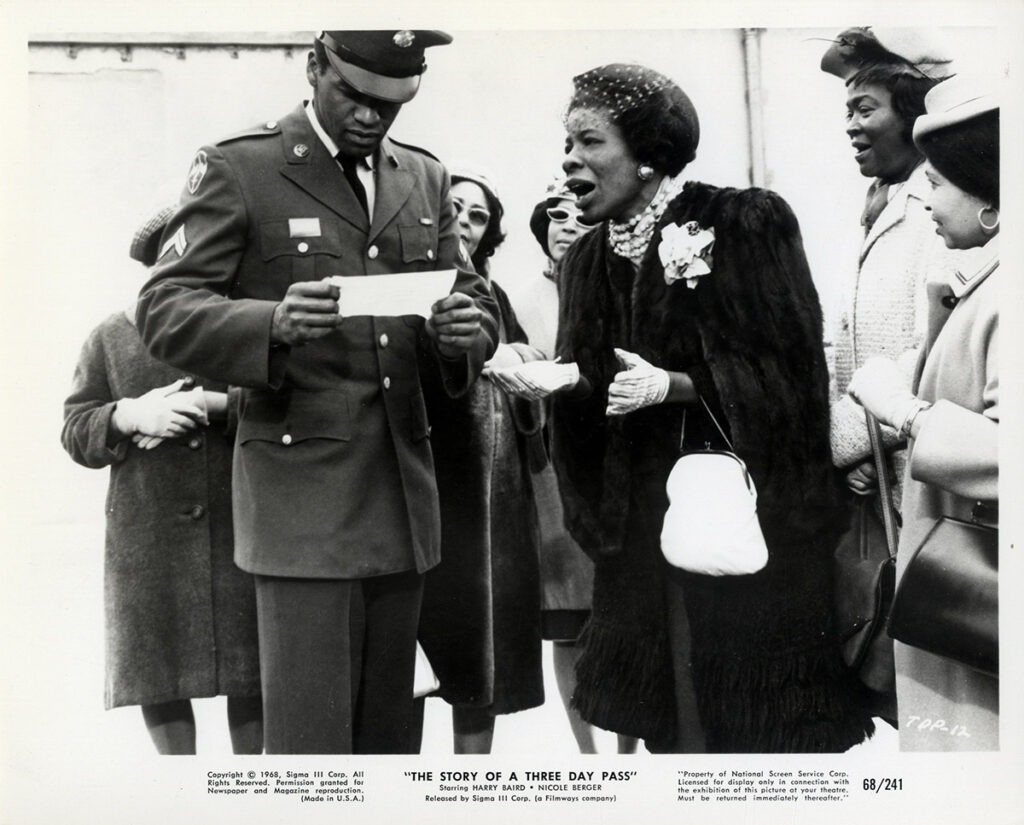 STORY OF A THREE DAY PASS, THE (1968) Set of 4 photos
Sold
STORY OF A THREE DAY PASS, THE (1968) Set of 4 photos [New York]: Sigma III, 1968. Set of four (4) 8 x 10″ vintage original photos, fine.
Extremely scarce photos from the first feature film of Melvin Van Peebles, who would soon go on to usher in the Blaxploitation era with his second film, Sweet Sweetback.
At the time, reviews wrote about this as if it were the first film directed by an African American, which it obviously wasn't. However, a film about the pairing of a Black man and a white woman was clearly taboo-breaking in 1968. Bogle, Blacks in American Films, pp. 207-8.
Out of stock
Share With Friends: