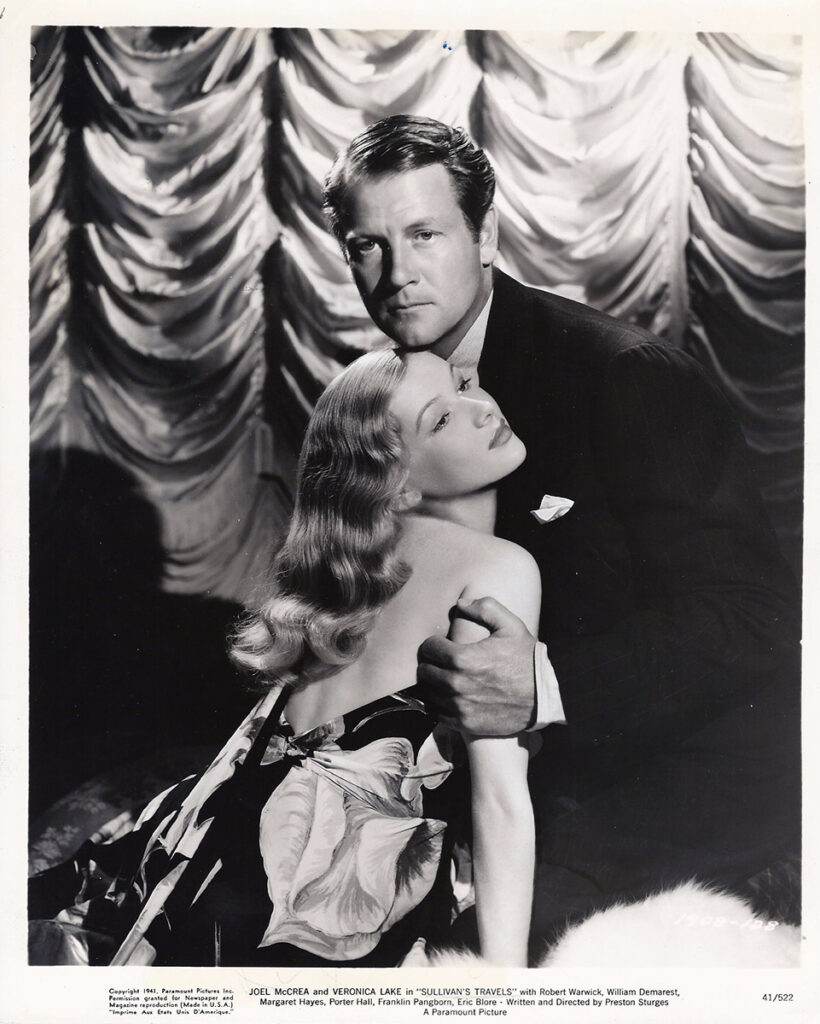 SULLIVAN'S TRAVELS (1941) Photo | Veronica Lake, Joel McCrea
Sold
[Los Angeles: Paramount Pictures, 1941] Vintage original 8 x 10″ (20 x 25 cm.) black-and-white single weight glossy silver gelatin print still photo. Minor crease at bottom right corner. About fine.
Preston Sturges' comedy with a social message is often called a perfect film. Veronica Lake, during her first year of movie stardom, is billed simply as "The Girl". The movie queen accompanies Joel McCrea as film director John L. Sullivan on his journey as a hobo to learn about the common man, her wardrobe a hobo costume.
Besides the Paramount copyright information at the bottom margin, there is an NEA Ref. Dept. stamp on the verso dated 2/13/42.
Out of stock
Share With Friends: