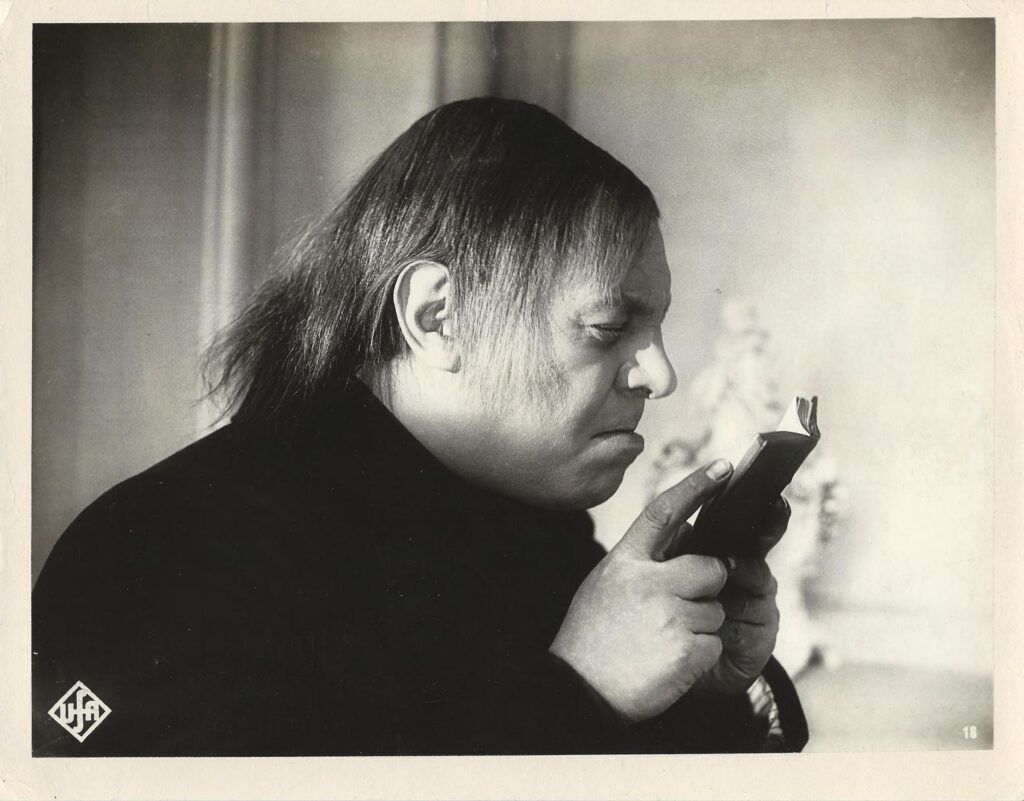 TARTUFFE (1925) Photo
Sold
Vintage original 9 x 11″ (23 x 29 cm.) black-and-white double weight glossy silver gelatin print still photo, Germany. Emil Jannings, Lil Dagover, Werner Krauss, Lucie Hoflich, dir: F.W. Murnau. Highlighted by brilliant camera work, this film — one of the few extant Murnau works — is not as well-known as his others. Today we have just a truncated American-released version of the film which hints at its greatness.
Carl Mayer based his script on the Molière play, and together with the filmmakers took the original story and made it relevant to a 1925 audience by giving it a modern day setting, with a story about a young man who is trying to save his grandfather from the greedy housekeeper who threatens to take his fortune. The young man is an actor and sets up a movie screening of the story of Tartuffe (with its similar theme) in order to show the housekeeper's true colors.
In this still, Emil Jannings as Tartuffe is reading over the "good book." This photo has the UFA insignia printed in at bottom left and the number 18 at bottom right. Photo has had professional restoration to address corner creases and a small tear at the center top of the image. There is a faint ink stamp on the verso. ABOUT FINE.
Out of stock
Share With Friends: