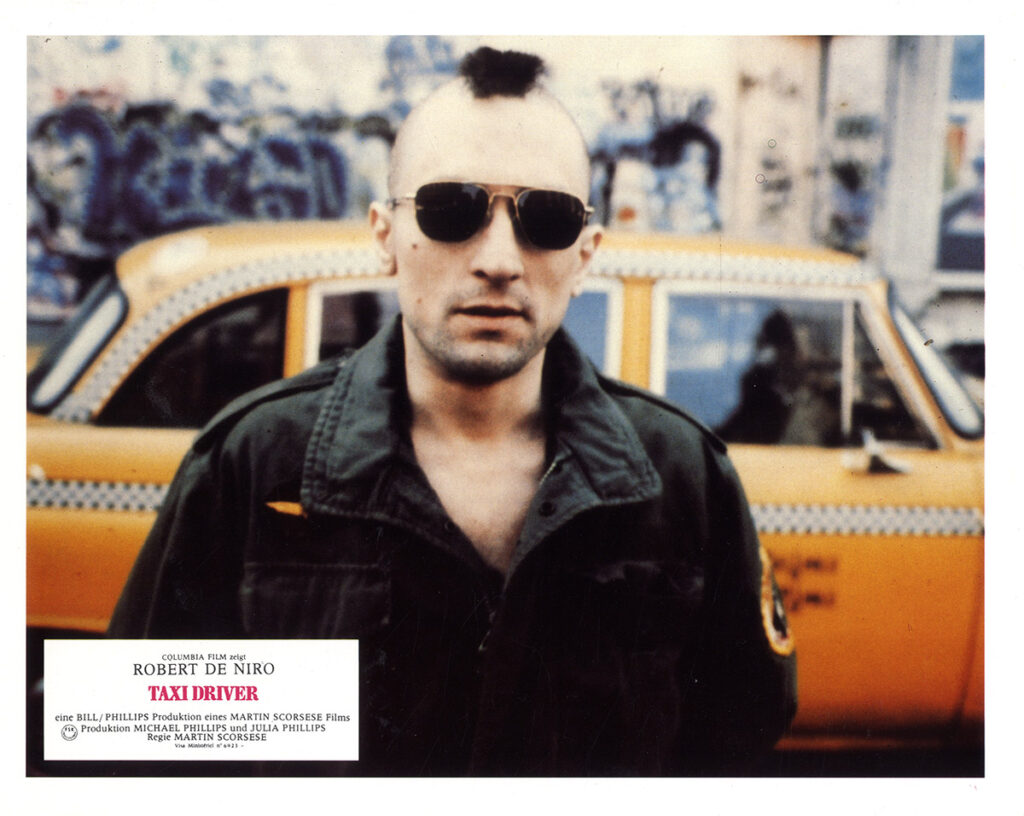 TAXI DRIVER (1976) German color photo ft. Robert De Niro
$

300.00
[Munich?]: Columbia Pictures, [1976]. Vintage original 9 1/4 x 12 3/4″ (23.5 x 32.5 cm.) German color photo, fine.
Robert De Niro (as Travis Bickle) with his very noticeable mohawk haircut, as he prepares his abortive attempt to assassinate presidential candidate senator Charles Palantine.
This is a very scarce photo. I know of nothing quite like it in any of the U.S.-issued photos for this film.
Share With Friends: