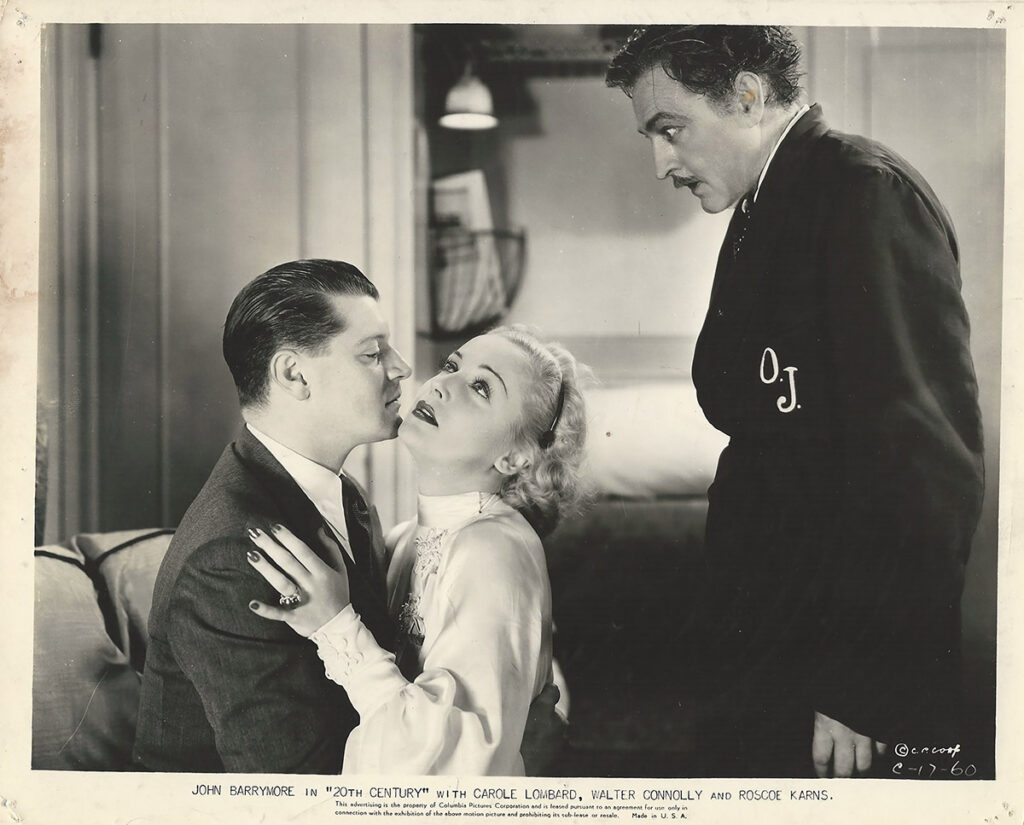 TWENTIETH CENTURY (1934) Ralph Forbes, Carole Lombard, John Barrymore aboard train
$

300.00
[Los Angeles: Columbia Pictures, 1934]. Vintage original 8 x 10″ (20 x 25 cm.) black-and-white glossy silver gelatin photo. Several pin holes at each of the four corners, some creases and wear to the blank white margins. Near fine.
Director Sam Jaffe (John Barrymore), the biggest ham actor and director of all time, overreacts at the antics of Lily Garland (Carole Lombard) and George Smith (Ralph Forbes). She is the star Jaffe created for the theatre and is on the 2oth Century Limited train to Hollywood. Jaffe attempts to lure her back to the stage, the antics played out on the cars of the finest mode of transportation of the time. The screwball comedy was directed at a frantic pace by Howard Hawks, with script by Ben Hecht and Charles MacArthur.
Photo coded C-17 60.
Share With Friends: