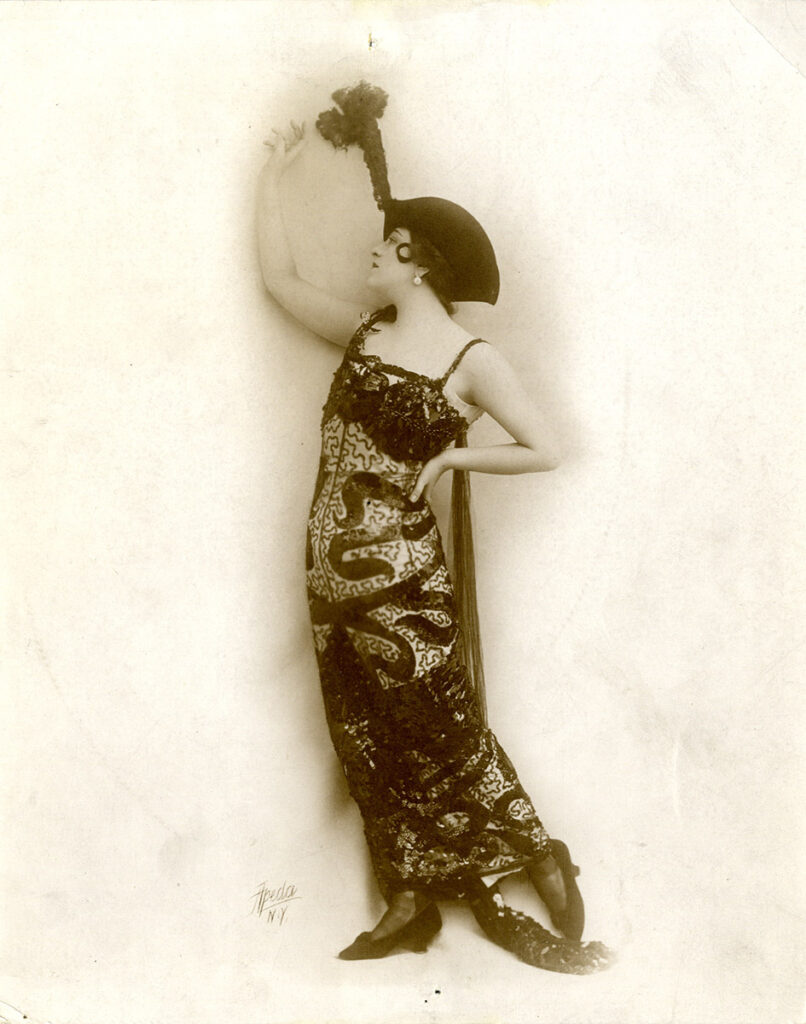 VALESKA SURATT on BROADWAY (ca. 1914) Theatre photo
Sold
New York, NY: Apeda Studios, [ca. 1914]. Vintage original 9 1/2 x 7 1/2″ (23 x 19 cm.) double weight matte finish photo. Some tape marks at center top and bottom of verso. Pinhole at top and bottom center of front. Crease at bottom left corner. About fine.
Having established a provocative reputation for her body language and fashion statement in vaudeville and New York City Broadway stages, Valeska Suratt was ready for the movies in 1915. Theda Bara had established a new screen character — the Vamp — and Valeska became her competition.
Seemingly exotic, she was born in Indiana, married several times and lived in obscurity once her career ended. All eleven films she appeared in at Fox's East Coast studio are believed to be lost and her place in American film history is all but forgotten.
The verso is stamped "APEDA STUDIOS" and "Valeska Suratt in the sensational success 'Black Crepe and Diamonds.'"
Out of stock
Share With Friends: