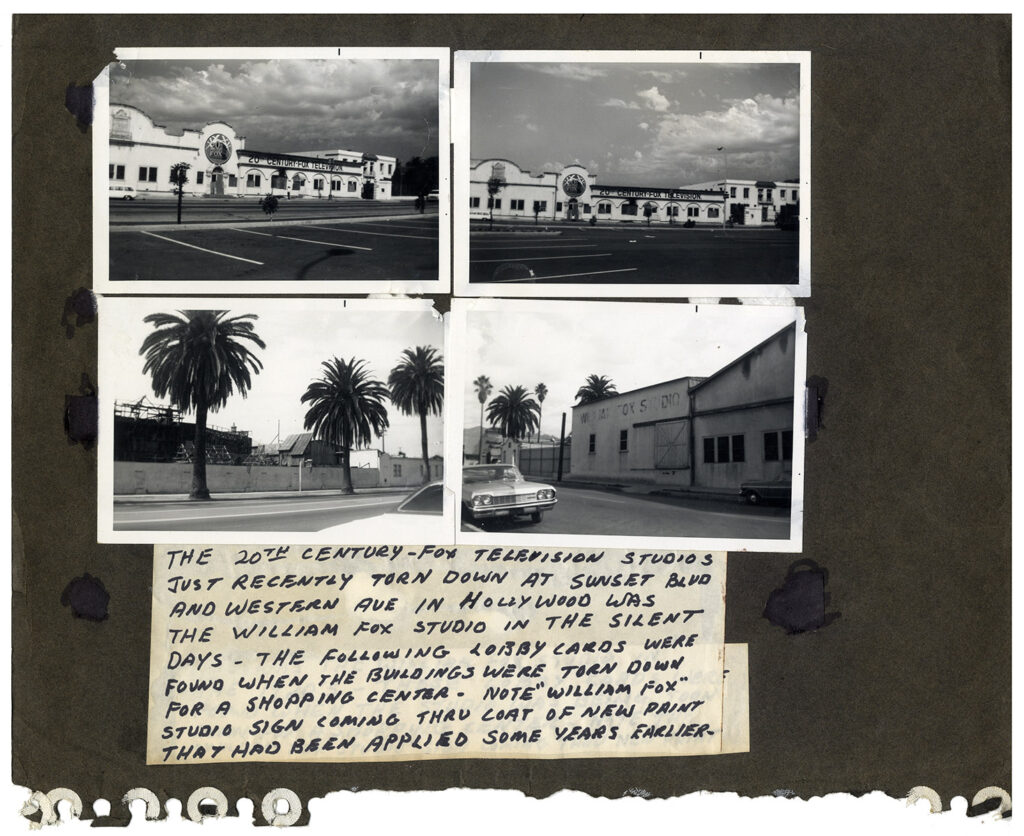 WILLIAM FOX STUDIOS COLLAGE (ca. 1960s) Scrapbook page
Sold
[Los Angeles: unknown date, ca. 1960s]. Vintage original 11 x 14″ (28 x 35 cm.) scrapbook page with handwritten description block and four (4) 3.5 x 5″ black-and-white single weight glossy snap shots of the studio just prior to being torn down. Very good.
The studio address is 1377 N. Serrano Ave. (aka 1401 N. Western Ave. and 1417 Western Ave.) in Hollywood, the second studio of legendary film mogul William A. Fox.

Built in 1917 by Rev. Thomas A. Dixon (National Drama Corp.), acquired by Fox before merging with Joseph Schenk's 20th Century Films in 1935. The lot occupied the southeast corner of Sunset Blvd. and Western Ave., and half the block on the southwest corner. It was in operation until 1971, though the company headquarters moved to West LA in the mid-1930s.

Today it is a grocery store and Deluxe Film lab ("Color by Deluxe"), which occupies all that remains of the original studio.
Out of stock
Share With Friends: