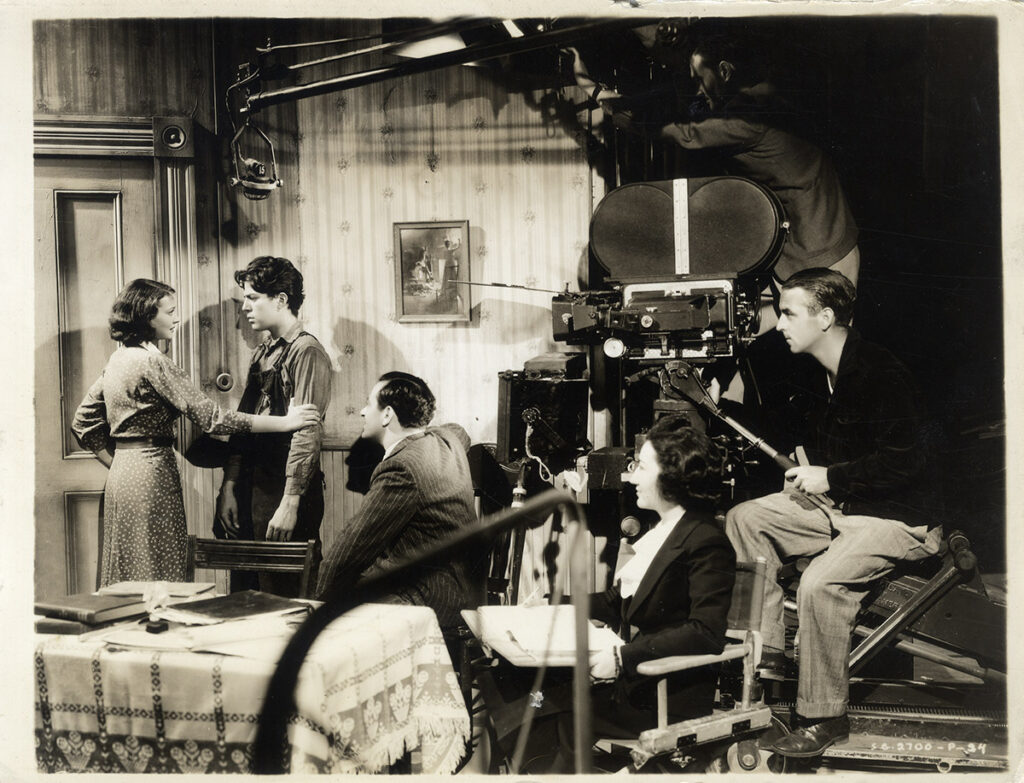 WILLIAM WYLER DIRECTS | DEAD END (1937) BTS keybook photo ft. cast and crew
Sold
[Los Angeles: Samuel Goldwyn Company, 1937]. Vintage original 7 3/4 x 10″ (18 x 25 cm.) black-and-white linen-backed silver gelatin keybook photo. Rough edge at top right side blank white margin and a few chips. The bottom blank white margin seems to be slightly trimmed, very good+.
Director William Wyler, cinematographer Gregg Toland and the script supervisor work closely on an intense scene with Sylvia Sidney and Billy Halop. Halop and a number of the original Broadway cast were brought to Hollywood for this film version, which was close to Sidney Kingsley's original but penned for the movies by Lillian Helman. Wyler strove to show life in the slums as much as the censorship rules at the time would allow. He wanted to film on real Manhattan locations but producer Samuel Goldwyn would not allow that. Art director Richard Day created some of the most convincing and elaborate sets in film history to give Wyler his realism.
Photo is coded SG 2700-P-34 and has linen texture back.
Out of stock
Share With Friends: