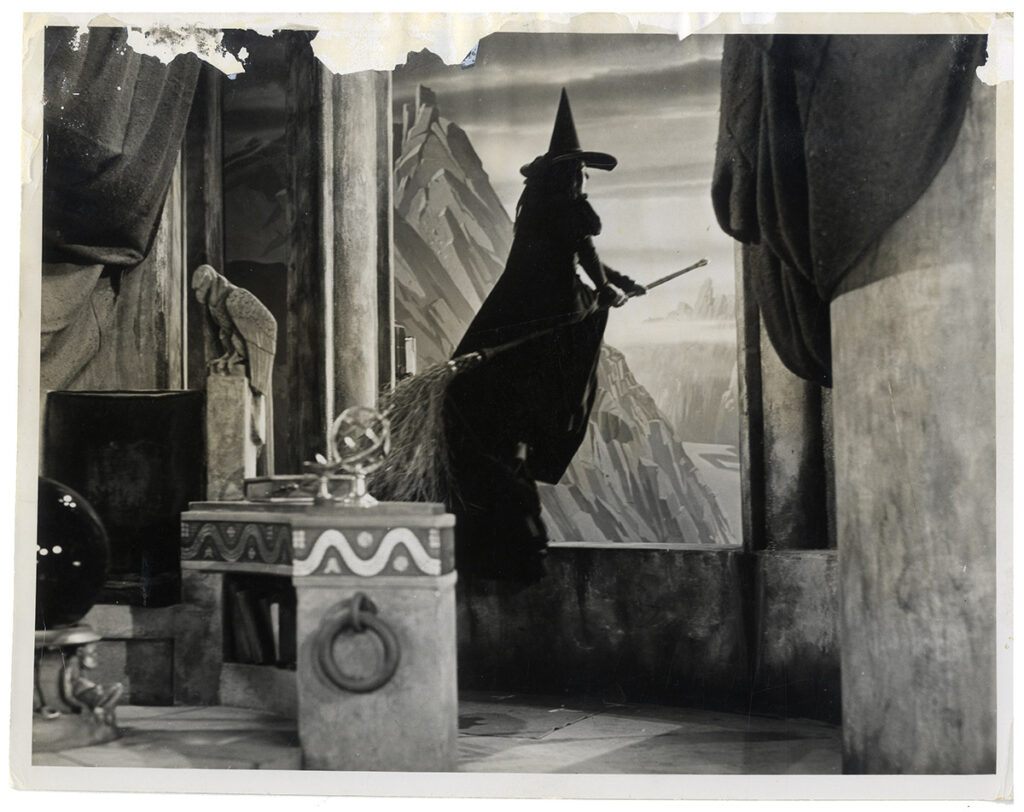 WIZARD OF OZ, THE (1939) BTS photo of Wicked Witch
$

525.00
[Los Angeles: Metro-Goldwyn-Mayer, 1939]. Vintage original 8 x 10″ (20 x 25 cm.) black-and-white single weight glossy silver gelatin behind-the-scenes photo. There is loss of image due to emulsion rubs along the top edge of the photo as is visible in the scan. Very good.
This is one of the very few images released for publicity of the Wicked Witch. Shown about to fly from her turret room, it is the stunt double who appears in this image. 
Still is coded "1060-24" and ink stamped with still number on verso. Original printed text on verso mentions that it is the witch Margaret Hamilton, but it is actually her stunt double, Betty Danko, depicted. 
Share With Friends: