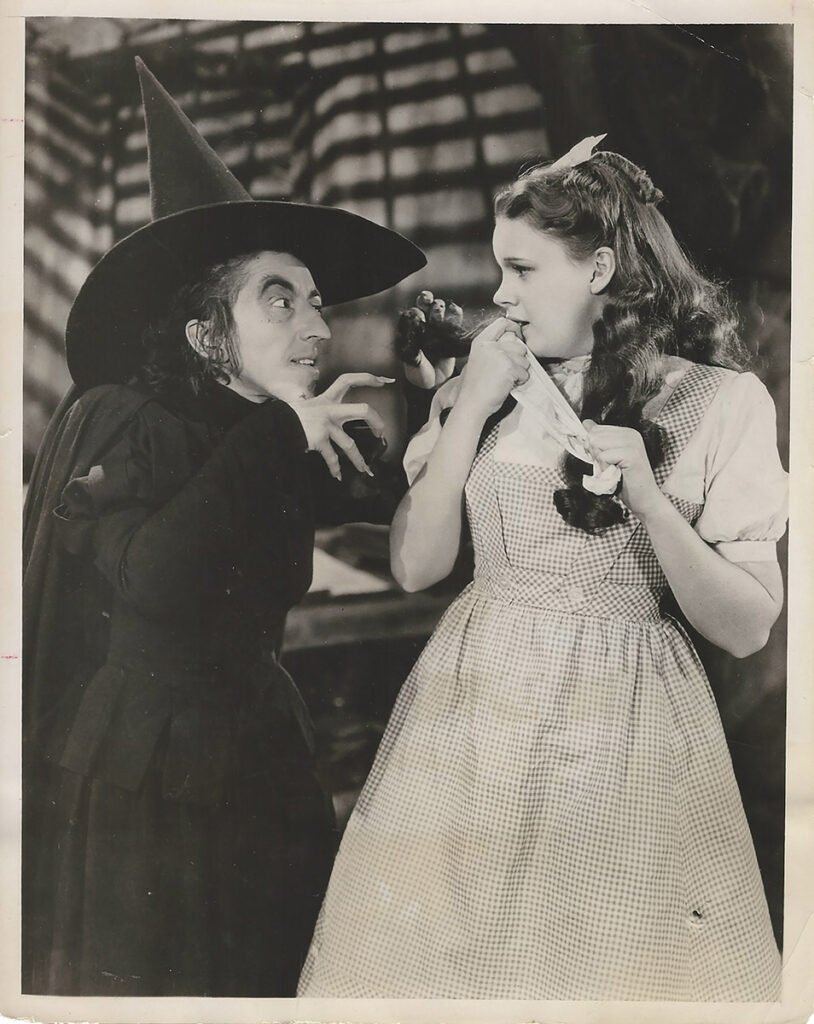 WIZARD OF OZ, THE (1939) Dorothy and the Wicked Witch
Sold
[Los Angeles: Metro-Goldwyn-Mayer, 1939]. Vintage original 7 x 9″ (17 x 22 cm.) black-and-white glossy silver gelatin photo. Minor wear on blank white margins, creases at bottom right corner. Near fine.
Rare are images of Margaret Hamilton as the Wicked Witch of the West. The first three weeks of filming under Richard Thorpe included the scenes in the Witch's castle. Though Hamilton and Judy Garland had completely different scene appearances, there were a number of stills taken used for the film's publicity campaign. When the scenes were reshot a few months later for the final version, only a few still photos were taken. This is the absolute best, showing how menacing the Witch is to Dorothy and providing a true horror aspect to the fantasy film.
Original attached printed paper blurb dated 7/6/39 is on verso. A N.E.A. ink stamp is dated 7/13/39, as well as an original newspaper release ink stamping. This photo was issued before the film's Aug. 1939 release, to pre-publicize the coming film. Size is original format as issued.
Out of stock
Share With Friends: