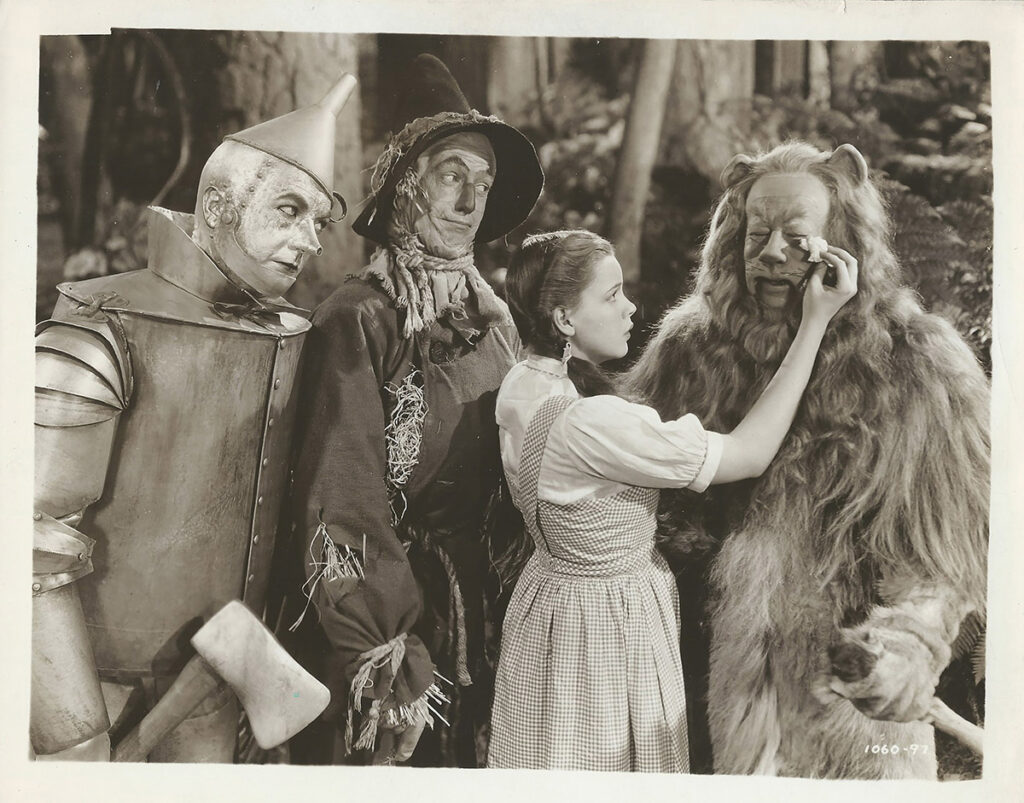 WIZARD OF OZ, THE (1939) Meeting the Cowardly Lion
$

375.00
[Los Angeles: Metro-Goldwyn-Mayer, 1939]. Vintage original 8 x 10″ (20 x 25 cm.) black-and-white glossy silver gelatin photo. Very minor wear, fine.
This iconic image of the story's four main characters was used to publicize the film, including on an original release lobby card. Though there is not a trace of it here, during filming Judy Garland (Dorothy) could not stop laughing at how funny Bert Lahr was as the Cowardly Lion. In the final film, however, there is a hint of her amusement. With Jack Haley as the Tin Man and Ray Bolger as the Scarecrow.
Photo is coded 1060-97.
Share With Friends: