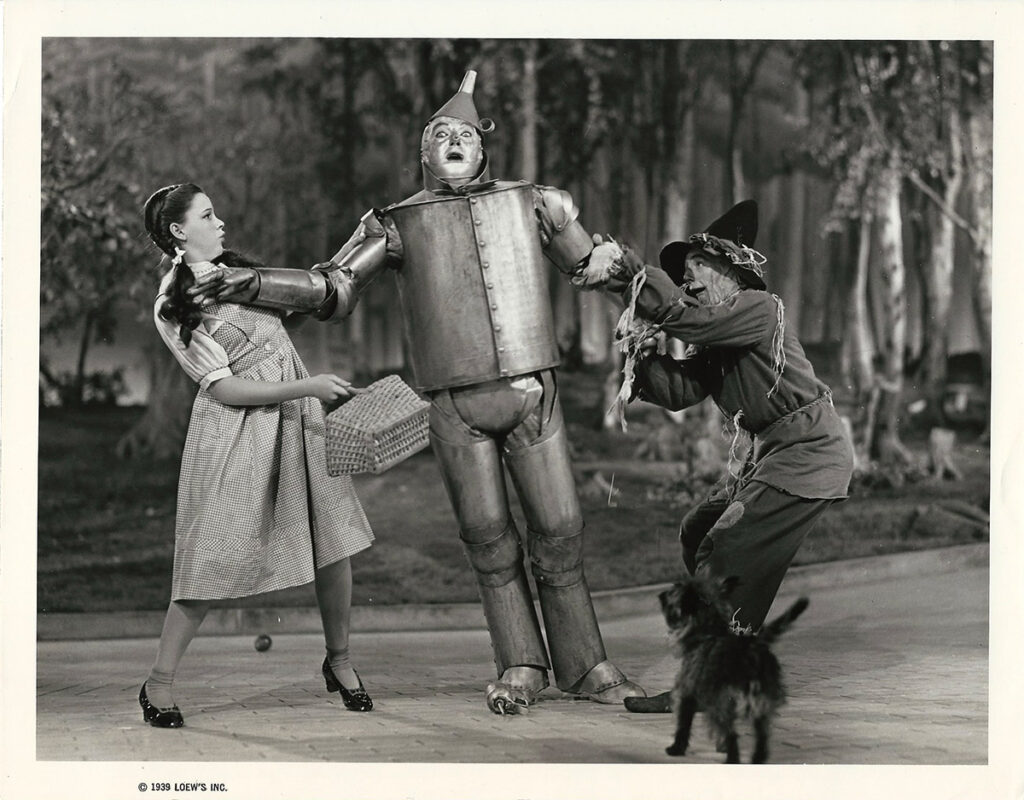 WIZARD OF OZ, THE (1939) Tin Man dance scene still
Sold
[Los Angeles: Metro-Goldwyn-Mayer, 1939]. Vintage original 8 x 10″ (20 x 25 cm.) black-and-white single weight glossy silver gelatin photo. Fine.
Judy Garland and Ray Bolger as Dorothy and the Scarecrow assist Jack Haley as the Tin Man in his dance as he laments his fate of being rusted. 
Photo includes Loews copyright on front bottom margin and includes its original attached paper blurb, printed text and ink code stamp on verso. Photo is coded "1060-84". 
Out of stock
Share With Friends: