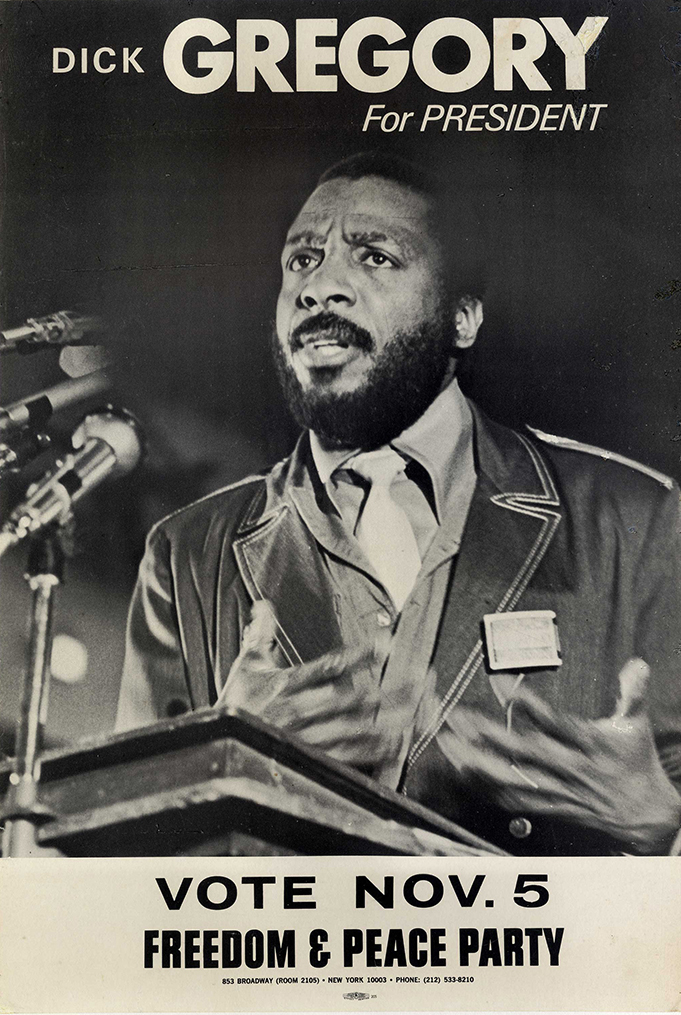 DICK GREGORY FOR PRESIDENT (1968) Poster
Sold
(African American history) Vintage original 20 x 14″ (51 x 36 cm.) poster.  New York: Freedom and Peace Party, 1968.  Conserved on archival linen, near fine.
Dick Gregory rapidly emerged as one of the great new comic talents of the 1960s, and one of a small number of African American comedians to get booked on important national television programs, specifically including Tonight Starring Jack Paar (where he became the first black comic to be invited to sit and talk with Paar after completing his comedy routine).
As the 60s unfolded, Gregory became increasingly involved in the civil rights movement. By the time of this poster, he was running for president of the United States under the banner of the Freedom and Peace Party.
Out of stock
Share With Friends: