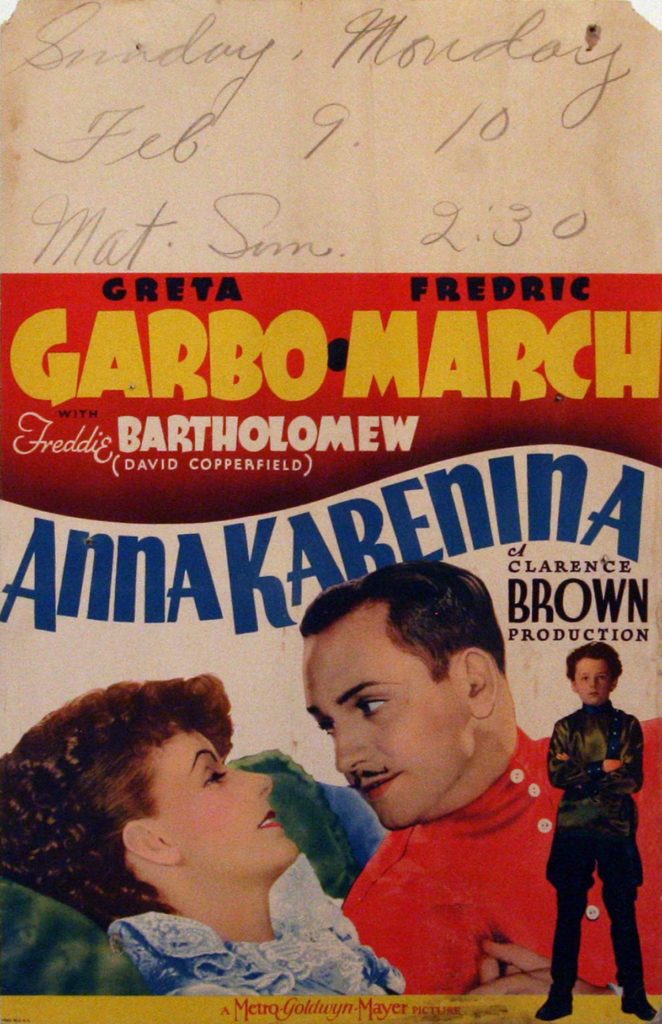 ANNA KARENINA (1935) Window card poster
$

1,000.00
Vintage original 14 x 22″ (35 x 55 cm.) window card poster, USA. Greta Garbo, Fredric March, Freddie Bartholomew, Maureen O'Sullivan, May Robson, Basil Rathbone, Reginald Owen, dir: Clarence Brown: MGM. Unrestored poster has some minor stains, chips, and tack holes, but colors are bright, and poster is overall very pleasing to look at, near fine.
Based on Tolstoy's novel, Greta Garbo's favorite writer Salka Viertel adapted the book along with S.N. Behrman and Clemence Dane, for what many feel is the definitive film version. Anna must come to terms with the social repercussions when she allows herself to fall in love while married and with a child.
Technical aspects of this film were far advanced and Garbo's understated performance earned her the New York Film Critics Award for Best Actress. Cedric Gibbons designed the impeccable period sets. Child actor Freddie Bartholomew was prominently billed on this poster.
Share With Friends: