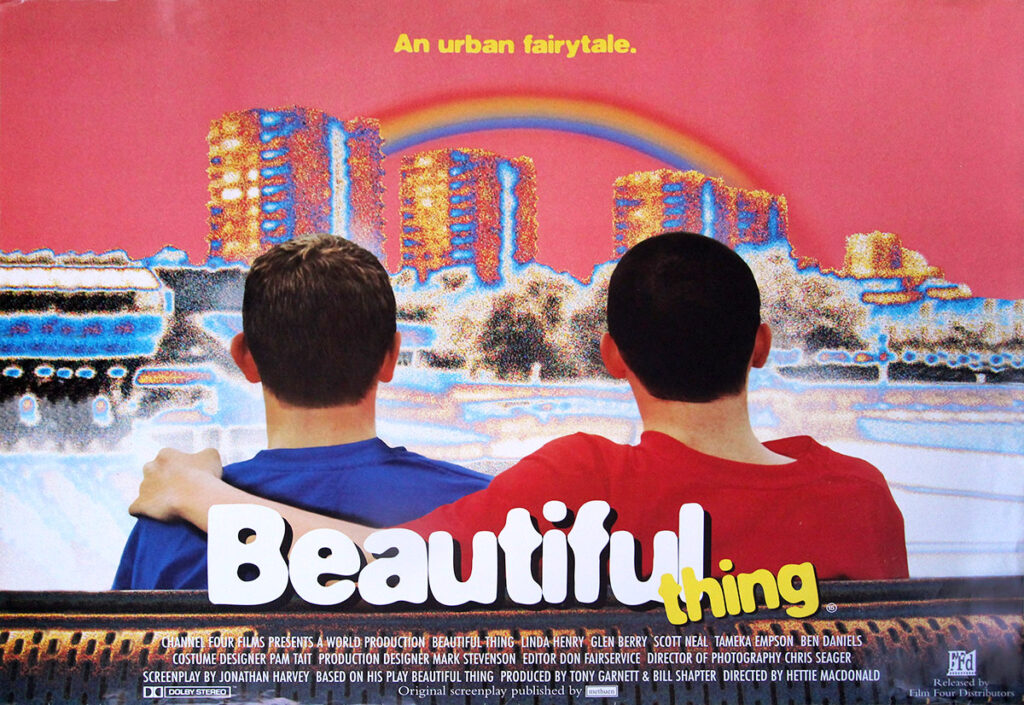 BEAUTIFUL THING (1996) UK quad poster
Sold
[London}; Film Four Distributors, [1996]. Vintage original 30 x 40″ (75 x 100 cm.) British quad poster, unfolded, with just a little creasing at extreme edges, just about fine.
BEAUTIFUL THING is a British film about two young men who live in a working class area of South East London and fall in love. Hettie MacDonald directed this film, which was released to a generally very positive reaction from critics and audiences.
For some reason, this original British quad poster is very uncommon, and it is the first one which I have ever seen.
Out of stock
Share With Friends: