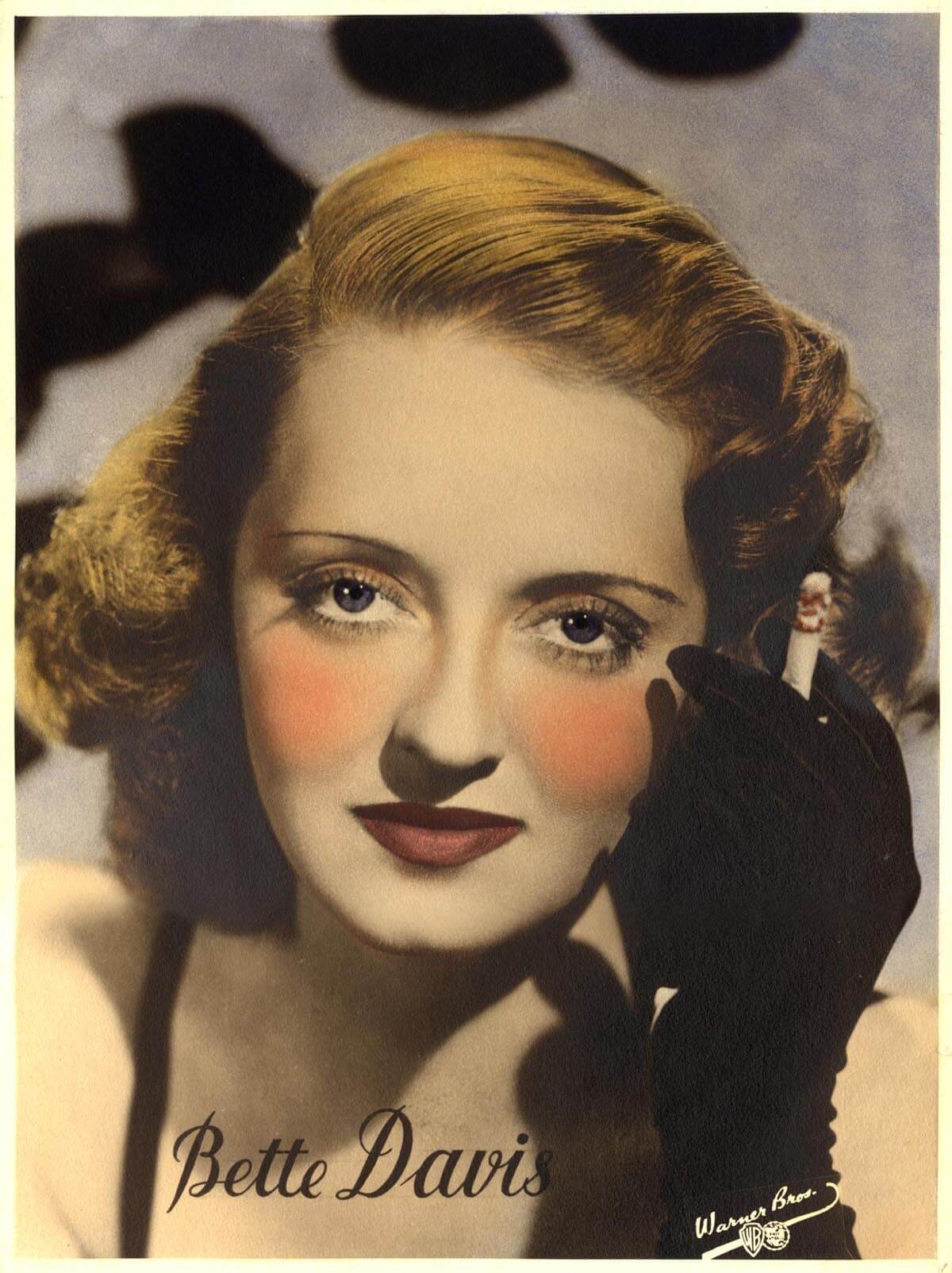 BETTE DAVIS (ca. 1938) Special French promotional poster
$

1,500.00
Vintage original 11 x 15″ (29 x 38 cm.) double weight matte finish hand-colored promotional poster for Warner Brothers Pictures, France. Near fine.
Bette Davis at the height of her star power presents herself with trademark cigarette and plenty of attitude in this unusual piece. Davis won the Academy Award for Best Actress in 1935 and 1938 and would be nominated in 1939, 1940, 1941 and 1942, as well as for five other years.
This is one of an extremely rare group of small posters done in France for Warner Brothers stars in the late-1930s.
Share With Friends: