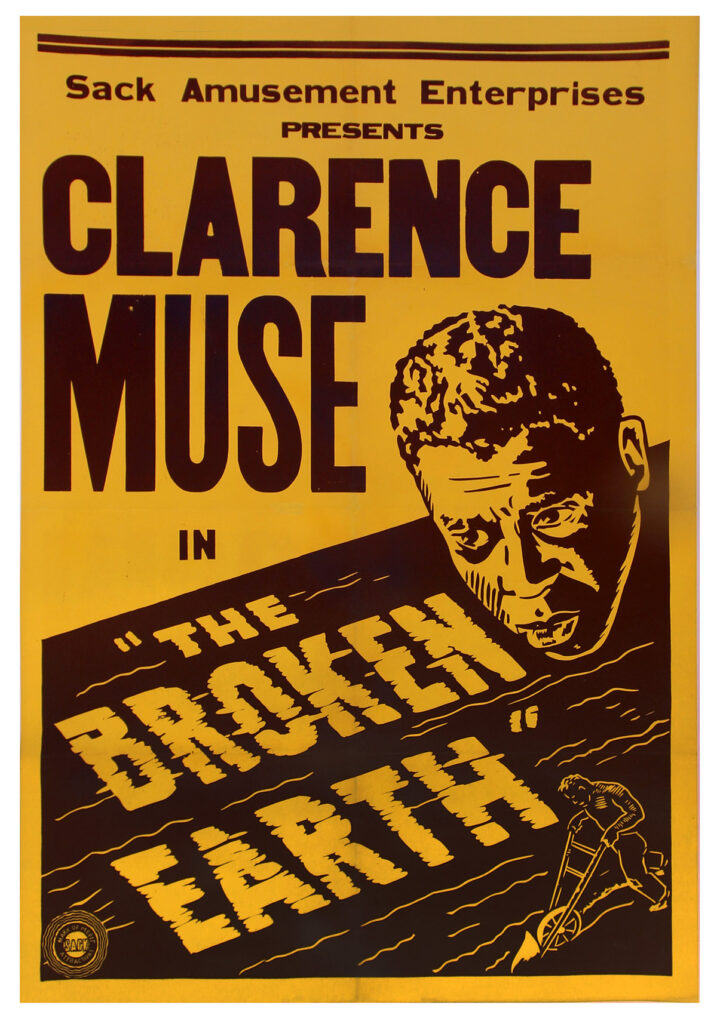 BROKEN EARTH, THE (1939) One sheet poster
Sold
[Dallas]: Sack Amusement Enterprises, [1939]. Vintage original 41 x 27″ (104 x 69 cm.) one sheet poster. On archival linen, conservation has addressed wear along fold lines, slight spotting at blank top left, very good.
THE BROKEN EARTH is an 11-minute short film starring Clarence Muse as a sharecropper and widower who plows his farm and cares for a sick son, while praying for divine intervention. Roman Freulich (a well-known mid-century photographer responsible for, among other things, still photographs for classic 1930s Universal horror films) directed, with a soundtrack of Negro spirituals. Muse was a distinguished African American actor whose film career was mostly relegated to playing subservient characters, but whose innate dignity gave those characters a three-dimensionality which he managed to add on.
This is a quite scarce poster, not listed in OCLC.
Out of stock
Share With Friends: