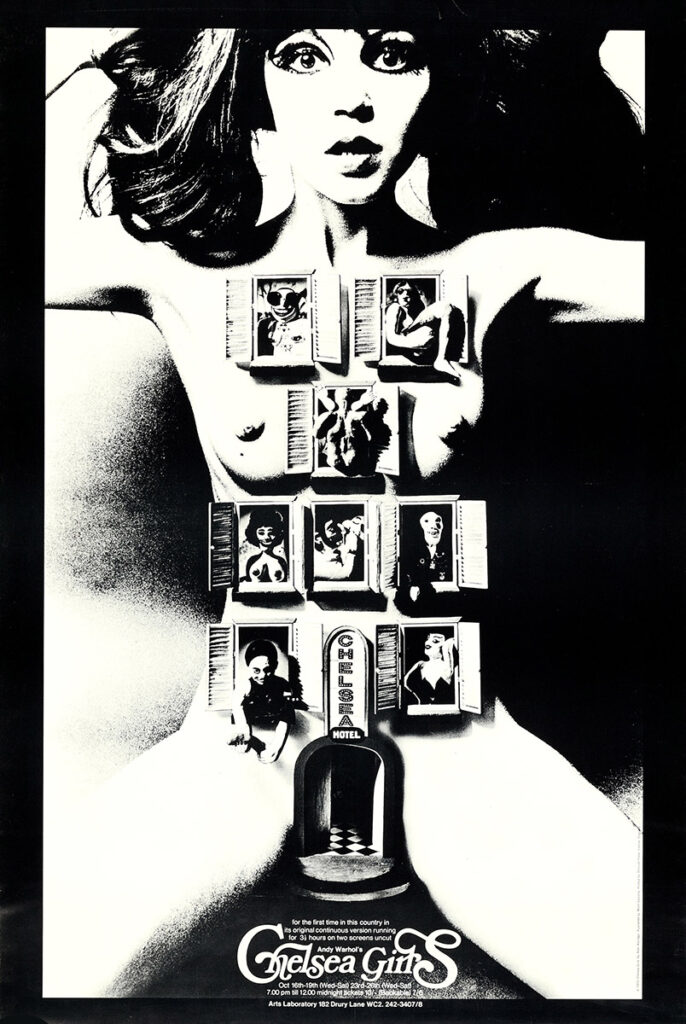 Andy Warhol's CHELSEA GIRLS (1970) UK poster by Alan Aldridge
$

5,000.00
Andy Warhol (producer) [London]: Motif Editions, 1970. Vintage original 30 x 20″ (76 x 51 cm.) British double crown poster. Unfolded, fine.
Andy Warhol's massive 3 ½-hour film CHELSEA GIRLS was meant to be presented on two screens with only one of the two available soundtracks being played (the projectionist could choose which two soundtracks to use). The film had some kind of truncated showing in London soon after the New York premiere in 1966.
In 1968 it received its first intact screenings in London, with the two screens simultaneously showing the different reels of film as intended. For that four-day event, pop illustrator Alan Aldridge created this poster for the London Arts Laboratory. The young woman in it is Chare Shentsone, 16, a budding artist who later became close to Francis Bacon.
There was an edition of this poster printed in 1968 to be posted outdoors over London. No examples of that 1968 printing are known to have surfaced. Then, in 1970, Aldridge authorized this second printing, which is very scarce in its own right. Not in OCLC. This poster is in immaculate condition.
Share With Friends: