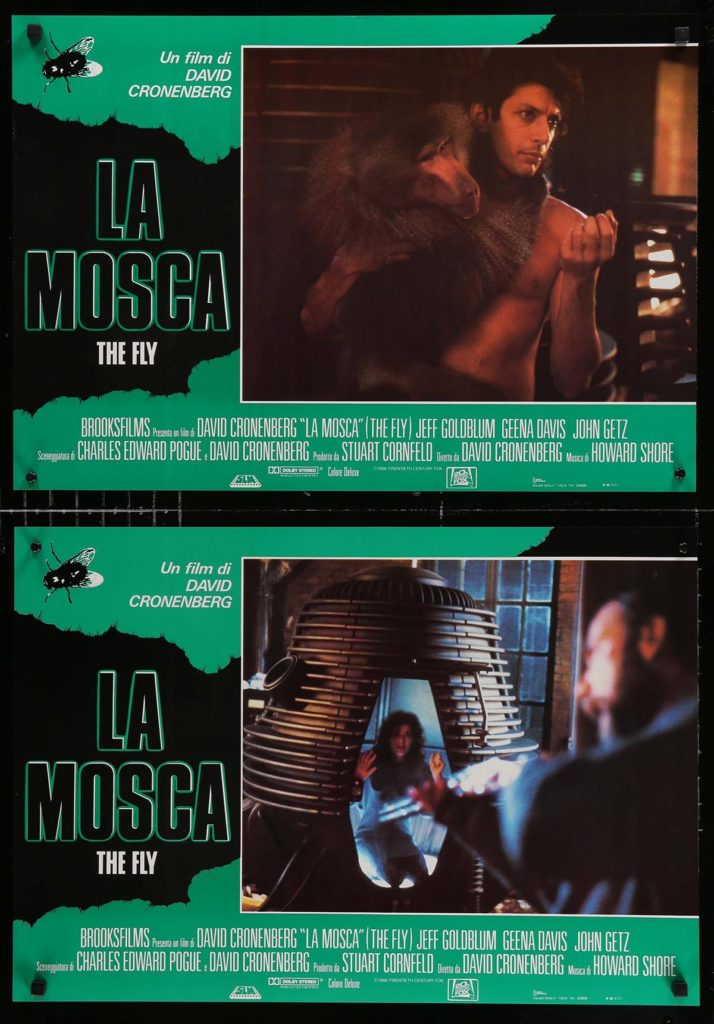 FLY, THE [LA MOSCA] (1986) Set of 8 Italian fotobusta posters
Sold
Set of eight (8) vintage original 18 x 26″ (45 x 65 cm.) fotobusta posters, Italy. Jeff Goldblum, Geena Davis, John Getz, dir: David Cronenberg: Twentieth Century Fox.
The truism is that remakes of movies are inferior to the originals — but not in this case! The original version, starring Vincent Price, is a bit of a mid-century cult classic. But clearly the Cronenberg remake is a vastly superior film.
This set of large-scale images evoke the drama and terror evoked by this movie. These were stored rolled and never folded nor used. Minor center crease and ding at center top from storage, ABOUT FINE.
-THEFLY -DavidCronenberg
Out of stock
Share With Friends: