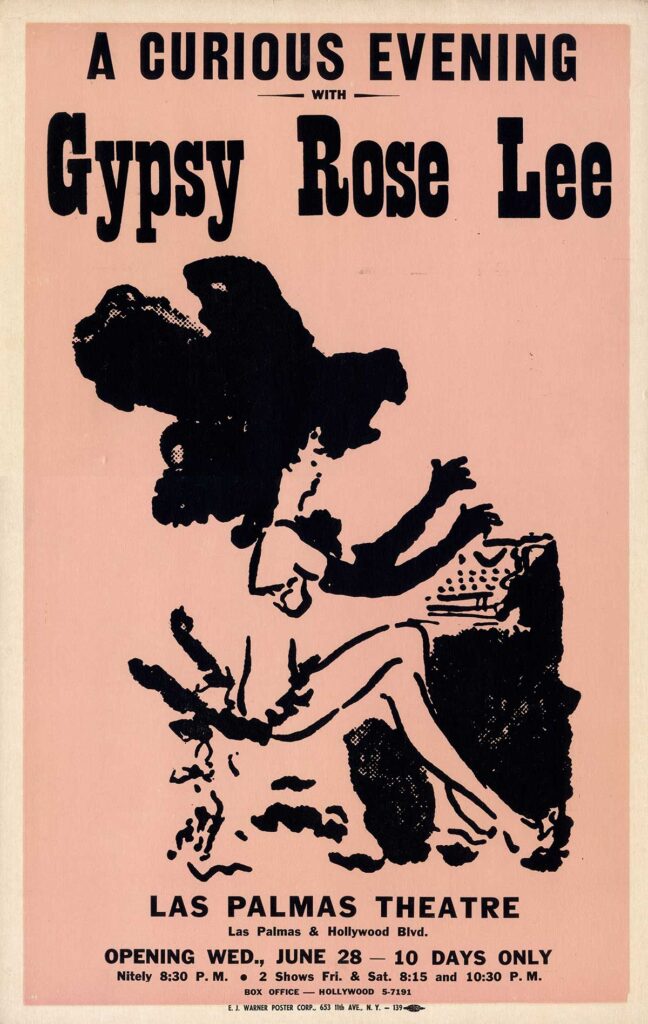 CURIOUS EVENING WITH GYPSY ROSE LEE, A (1961) Theatre window card poster
Sold
Gypsy Rose Lee (playwright, performer) Los Angeles: Las Palmas Theatre, 1961. Vintage original 22 x 14″ (56 x 36 cm.) window card poster, USA. FINE.
Gypsy Rose Lee, who started out in Vaudeville as a child, had a multifaceted career which included burlesque, theater, film and most notably, writing. She was a true whirlwind of creative activity.
This scarce poster is for a ten-day engagement in Los Angeles of her one-woman autobiographical show.
Out of stock
Share With Friends: