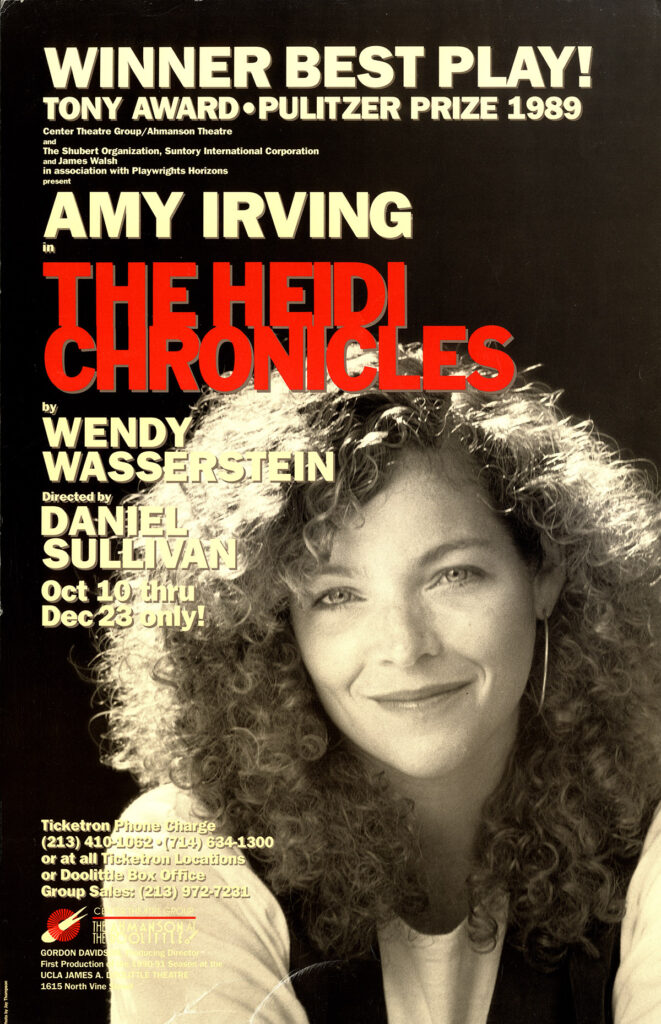 HEIDI CHRONICLES, THE (1989) Theatre poster
$

250.00
Wendy Wasserstein (playwright) Los Angeles: Center Theatre Group, [1989]. Vintage original 22 x 14″ (56 x 36 cm.) window card theatre poster, USA. Various creases, NEAR FINE.
Wendy Wasserstein won the 1989 Pulitzer Prize for Drama for THE HEIDI CHRONICLES, which unfolds over a period of twenty years, about the changing role of women during those times, showing her ardent feminism in the 1970s and her eventual sense of betrayal in the Reagan era.
This poster is for the Los Angeles premiere of the play, with Amy Irving in the lead role, under the direction of Daniel Sullivan.
Share With Friends: