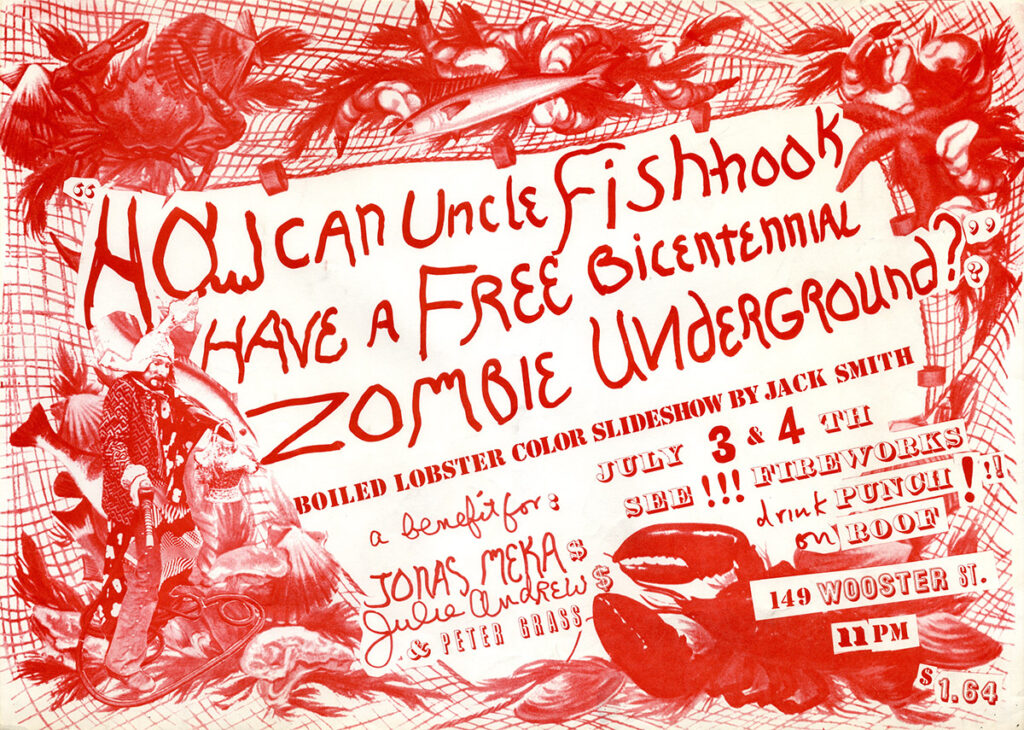 HOW CAN UNCLE FISHHOOK HAVE A FREE BICENTENNIAL ZOMBIE UNDERGROUND? (1976) Poster by Jack Smith
$

1,500.00
Jack Smith (filmmaker) [New York]: Artists Space, [1976]. Vintage original 17 1/2 x 22″ (44.5 x 56 cm.) poster, unfolded, just about fine.
Documents a Jack Smith performance, which contained a barbed criticism of filmmaker/critic Jonas Mekas. Smith played a covetous trainer parading out a film actress, played by a toy penguin, for his own financial gain — a supposed metaphor for his relationship with Jonas Mekas.
Though both underground sensations, as the story goes, Jack Smith felt that Mekas had drummed up controversy over Smith's Flaming Creatures, profiting from control of the print.
Although unsigned, this poster was clearly created by Smith, and hence constitutes a rare example of his graphic work.
Share With Friends: