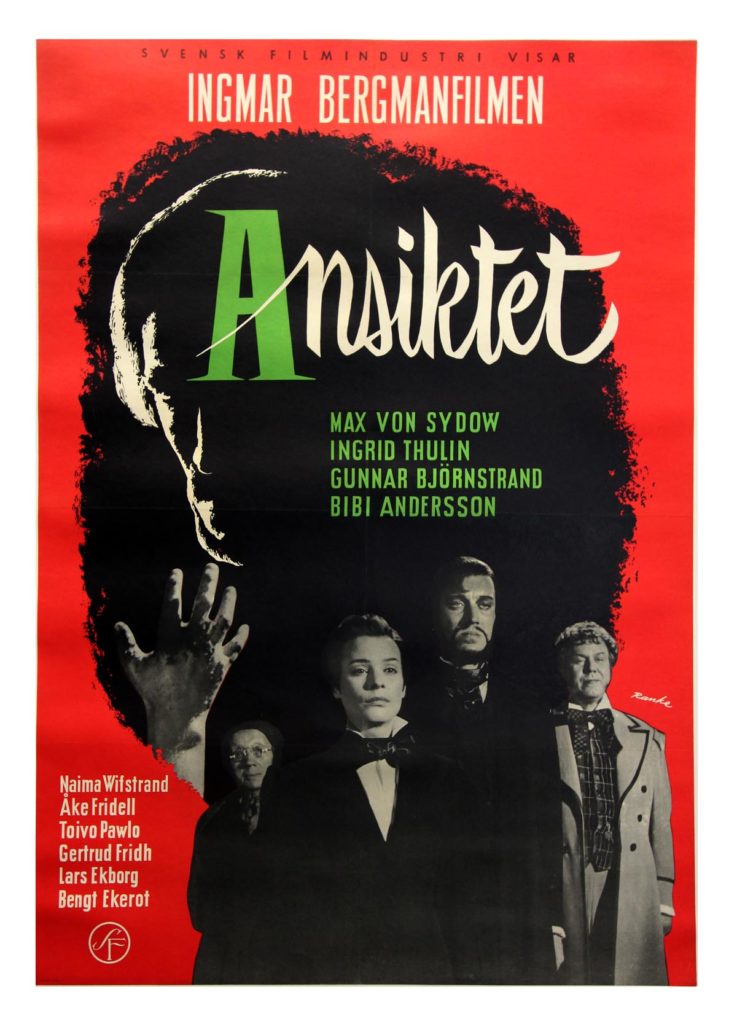 Ingmar Bergman's ANSIKTET [THE MAGICIAN] (1958) Swedish poster
$

3,750.00
Vintage original 39 x 27;" (100 x 70 cm.) one sheet poster, Sweden. Max von Sydow, Ingrid Thulin, dir: Ingmar Bergman; Svensk Filmindustri. An extremely rare Swedish poster for this early Swedish film classic by Bergman — a semi-horror film (about a charlatan magician who may or may not have any true powers) which had an enormous impact when released in the US and UK soon after its Swedish debut (I personally saw it as a kid, and it scared the hell out of me when I first saw it!).
The original Swedish title translates as "The Face", and it was under that title (or a translation of it) that it was shown in many countries, including the UK and Italy, but in the US it was given the slightly more provocative title The Magician.
On linen, with the most trifling professional touch-ups at folds and margins, overall a superb example (and the only one which I have ever had), FINE.
Share With Friends: