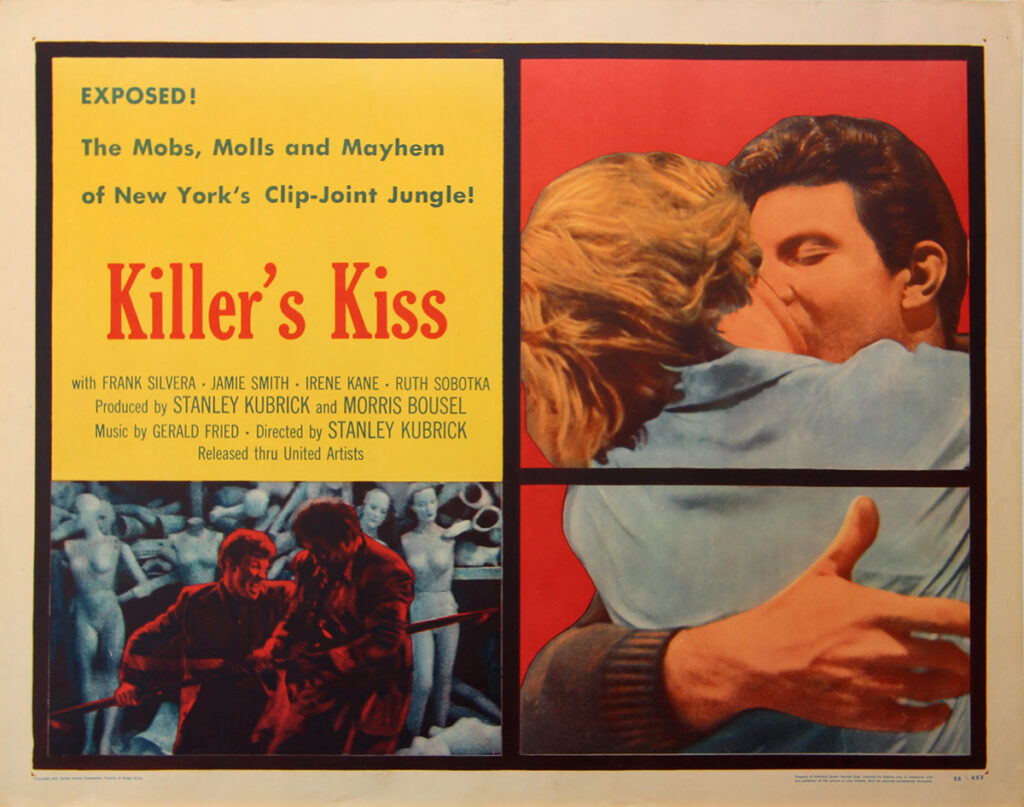 KILLER'S KISS (1955) Half sheet poster
Sold
[Hollywood]: United Artists, 1955. Vintage original 22 x 28″ (56 x 71 cm.) half sheet poster. Unfolded, fine.
Stanley Kubrick's second feature film, and the first one distributed by a major studio (he subsequently disowned his first feature, FEAR AND DESIRE).
This half sheet has a montage, with a romantic embrace on the right and an image on left of the climactic and violent finale in a mannequin factory. The villain is armed with a fire ax, and the hero with a pole. This is a scarce poster, and it is in particularly clean, unused condition.
Out of stock
Share With Friends: