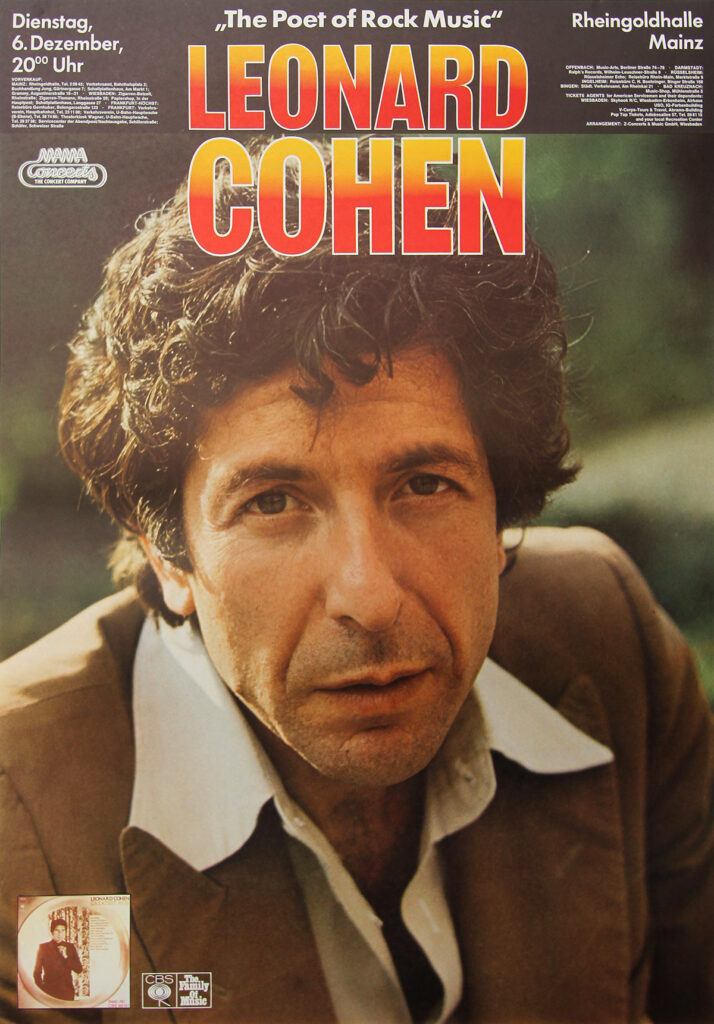 LEONARD COHEN (1977) German concert poster
Sold
Mainz, Mama Concerts, [1977]. Vintage original 32.75 x 23″ (84 x 59 cm.) German concert poster. Unfolded, fine.
Poster for concert at the Rheingoldhalle in Mainz on Tuesday, 6th December, 1977. The concert in Mainz was part of an extensive German tour scheduled during November and December in support of Death of a Ladies' Man, Cohen's fifth studio album, notoriously produced and co-written by Phil Spector, and released on 13th November, 1977, to coincide with the European tour.
Although posters and tickets were printed, it appears that the tour never happened.
Out of stock
Share With Friends: