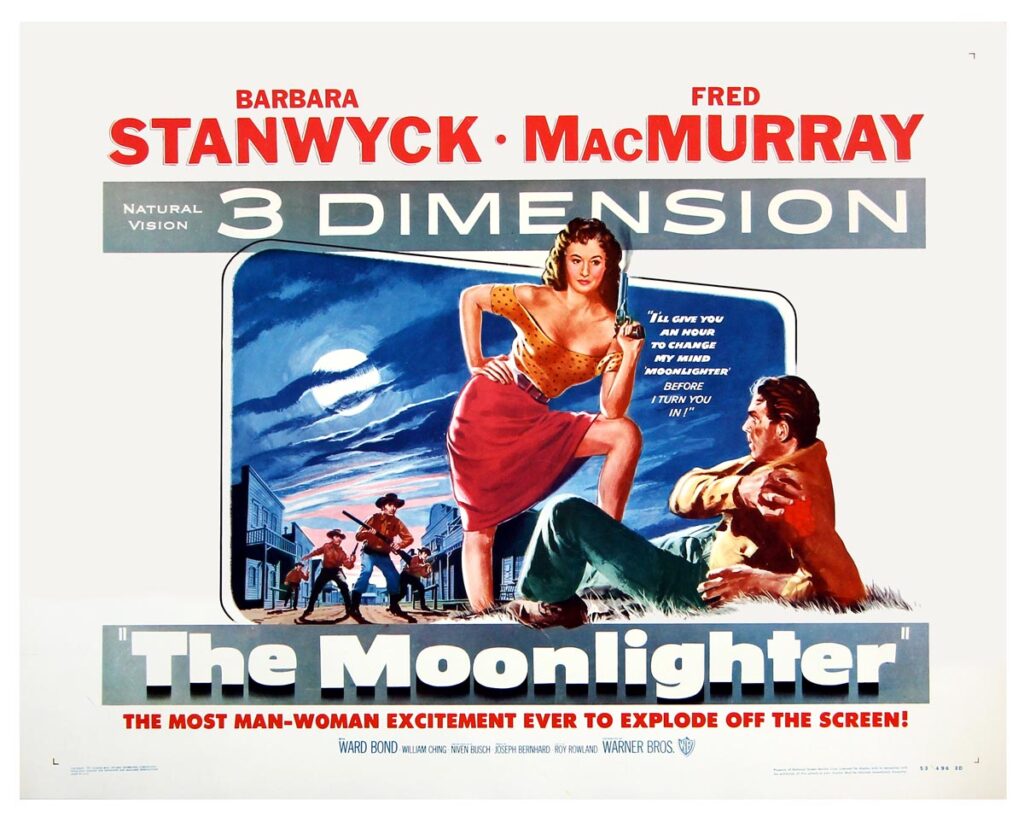 MOONLIGHTER, THE (1953) Half sheet poster
Sold
Vintage original 22 x 28″ (55 x 70 cm.) half sheet poster, USA. Barbara Stanwyck, Fred MacMurray, dir: Roy Rowland; Warner Brothers. It does not appear to have been folded. A few tears were addressed, including a very small one at the near bottom left edge and one inner tear above the "n" of "Moonlighter" in the title treatment and a small tear at the top of "K" in "Stanwyck." Near fine.
What a piece of 3-D graphic imagery this is, with both Stanwyck and MacMurray bursting out of the screen! Stanwyck is presented far more seductively than her actual character (for which she was blonde), but that's what filmmakers felt it took to draw the audience into the theatre during this time when audiences started to stay home to take part in the new revolution: television. This was the third of four films Stanwyck and MacMurray teamed for — their chemistry established with Double Indemnity nearly 10 years before.
Though the Western was now exploring psychological themes, the script offered little challenge to these great actors — but the 3-D effects had entertainment value. The art is quite fun and the poster, on linen, is in fine condition.
Out of stock
Share With Friends: