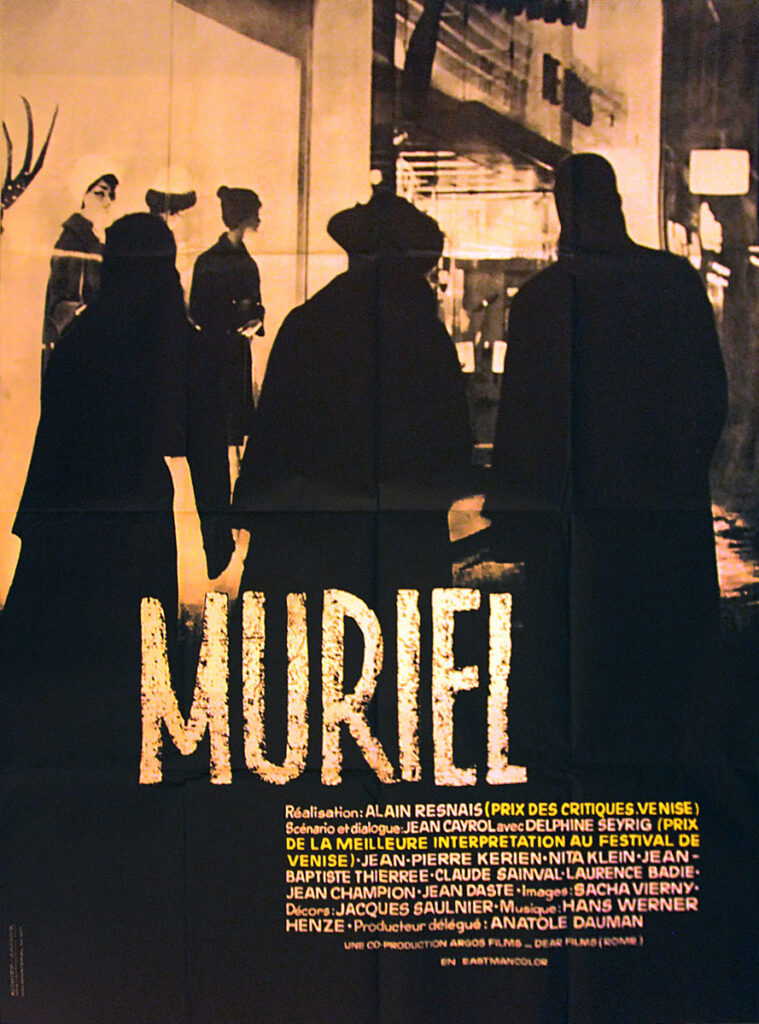 MURIEL [MURIEL OU LE TEMPS D'UN RETOUR] (1963) French grande affiche
$

300.00
Vintage original 60 x 45″ (152 x 114 cm.) French grande affiche poster, folded (as issued), near fine.
Director Alain Resnais' third feature, which hauntingly explores the challenge of integrating a remembered or imagined past with the life of the present. It also makes oblique reference to the controversial subject of the Algerian War, which had recently been brought to an end.
Delphine Seyrig memorably stars as Hélène Aughain, a widowed antique dealer, who retains obsessive memories of her love affair with an older man when she was 16, and the unexplained manner of their separation in 1939.
Share With Friends: