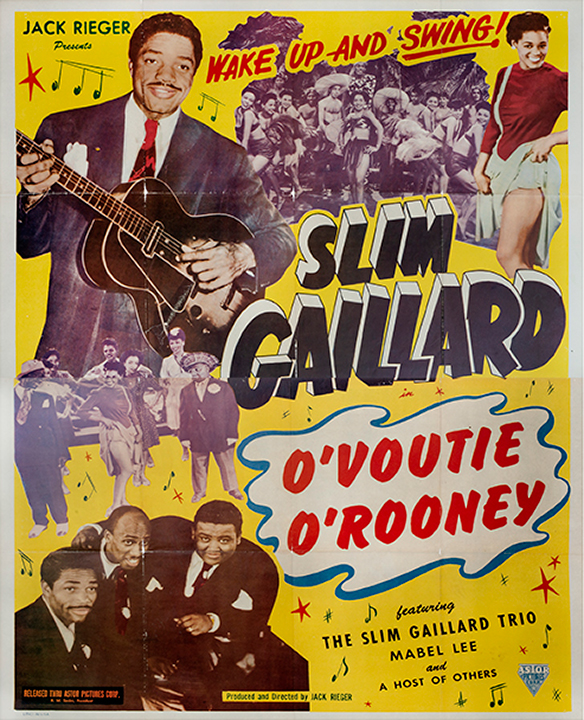 O'VOUTIE O'ROONEY (1947) Original Poster
Sold
O'VOUTIE O'ROONEY (1947)  54 X 41" poster, printed on two separate sheets, folded, with some fold tears, very good+.  Slim Gaillard and his trio, Mable Lee, dir: Jack Rieger; Astor.
Musical performance documentary showcasing Slim Gaillard, a hugely popular African American entertainer of the 1940's, and his trio, which consisted of Gaillard, Bam Brown, the bassist, and Scatman Crothers, the drummer) and Mabel Lee. Clearly, Crothers went on to a long career as a movie actor in addition to his musical performances, and this was his second film appearance ever, although he had been on radio since 1932!
The film, which is a short of about fifteen minutes in length, consists of a few numbers filmed live at Berg's Nightclub in Los Angeles.  Advertising paper from this film is very scarce, especially when found in this large format. Richards 884.
Out of stock
Share With Friends: