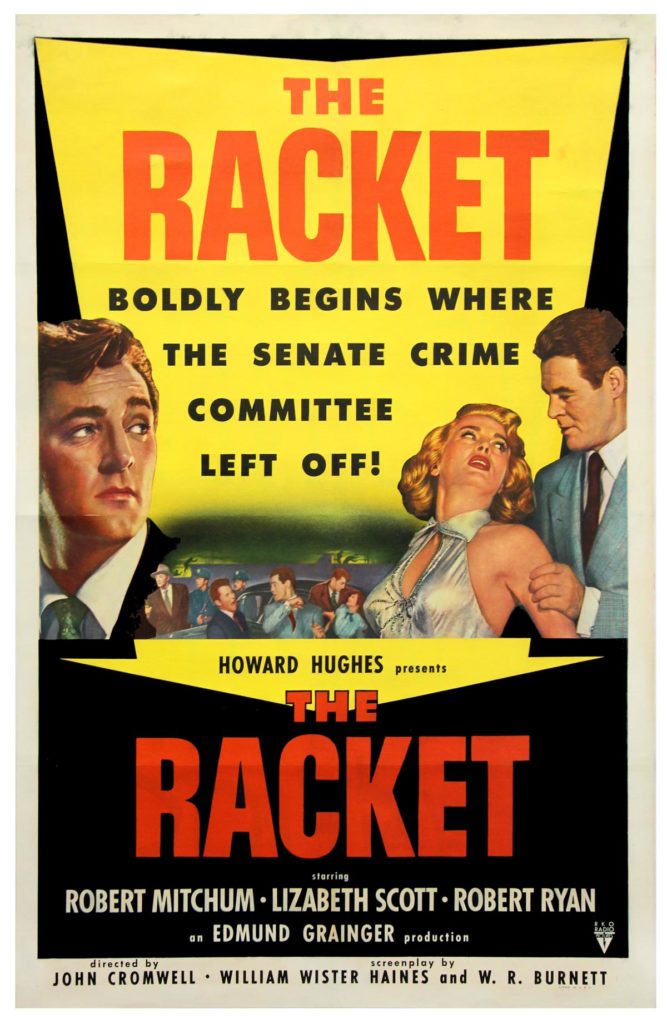 RACKET, THE (1951) One sheet poster
Sold
Vintage original 41 x 27″ (103 x 68 cm.) one sheet poster, USA. Robert Mitchum, Lizabeth Scott, Robert Ryan, Ray Collins, Robert Hutton, Virginia Huston, dir: John Cromwell; RKO.
Great noir which featured Lizabeth Scott, one of the great stars of the genre who just left us. Here she is with Robert Mitchum and Robert Ryan. Crime boss Nick Scanlon (Ryan) prefers to use old fashion violence rather than the genteel methods of the national crime syndicate in a plot to get a crooked prosecutor into the post of judge. Captain Thomas McQuigg (Mitchum) takes him on. Originally a 1927 Broadway play and a 1928 silent film.
On linen, a few areas touched up along the fold lines, but very clean. ABOUT FINE.
Out of stock
Share With Friends: