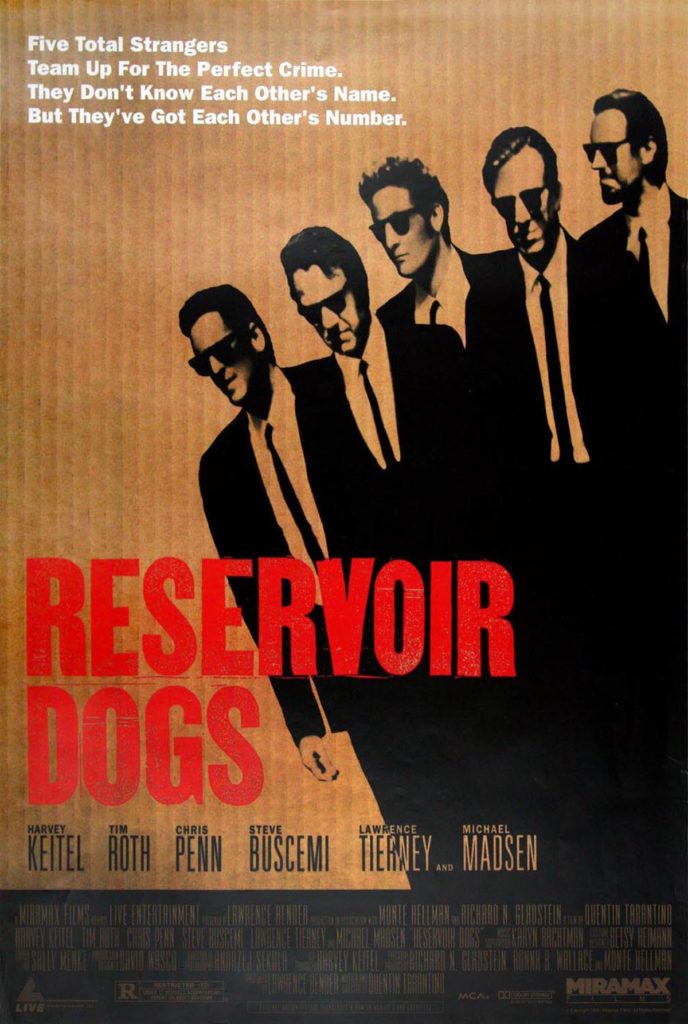 RESERVOIR DOGS (1992) One sheet poster
$

750.00
Vintage original 27 x 41″ (69 x 105 cm.) one sheet poster, USA. Harvey Keitel, Tim Roth, Michael Madsen, Chris Penn, Steve Buscemi, dir: Quentin Tarantino; Miramax Films. Seven strangers team up for a crime, but, during the jewelry heist, something goes wrong and they start to suspect each other of being an informant.
Tarantino's first full feature effort, made on a shoestring budget, is now a cult classic. This is a very difficult poster to obtain, for two simple reasons — the film had a limited release which resulted in small number being printed; and, of course, many people want this poster! Beward of repros and fakes, the internet is full of later copies of this poster.
Unfolded, with just the smallest hint of shelf wear, FINE.
Share With Friends: