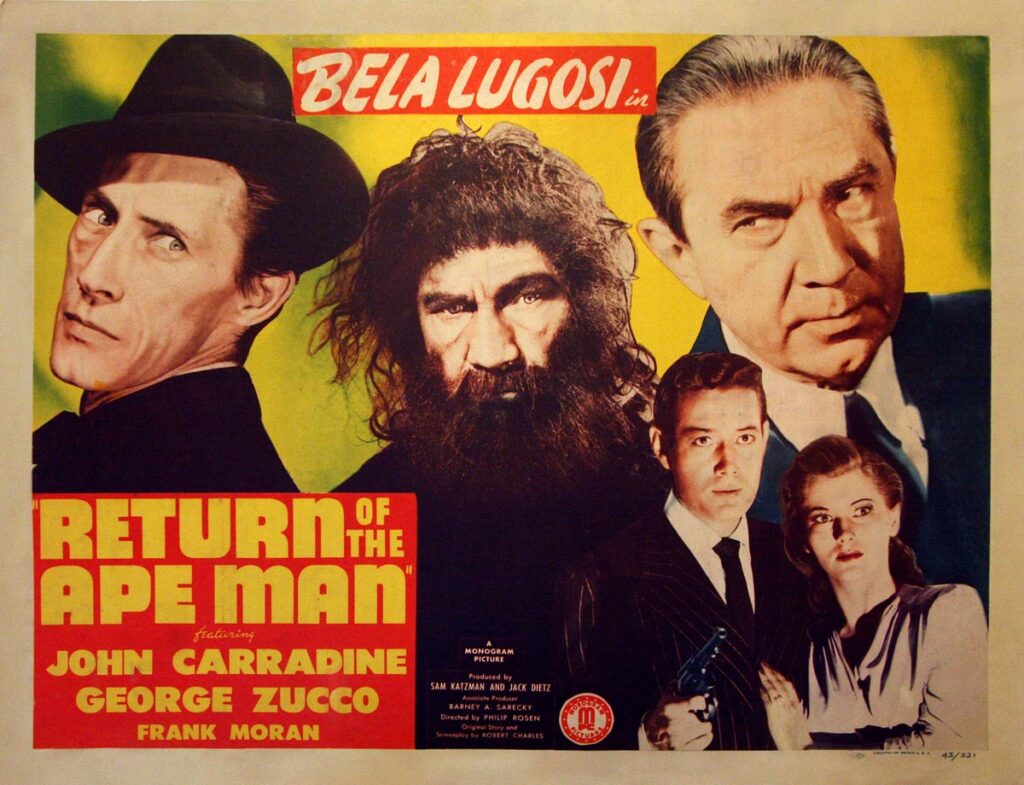 RETURN OF THE APE MAN (1944) Half sheet poster
$

750.00
Vintage original 22 x 28″ (55 x 71 cm.) half sheet poster, USA. Bela Lugosi, John Carradine, George Zucco, Frank Moran, Teala Loring, Tod Andrews, dir: Phil Rosen; Monogram.
Two scientists on an expedition in the Arctic find the frozen body of a prehistoric caveman. They bring him to their laboratory and decide they need to transplant a new brain into him so they can control him.
George Zucco started production as the caveman but became ill and was replaced by Frank Moran (on this poster). His contract stipulated he must have third billing and so that is on the poster. He appears in the final film as the frozen caveman only. The Arctic footage was taken from a 1926 short called ALASKAN ADVENTURES. As always, Lugosi played his role of Prof. Dexter with Shakespearean aplomb.
Paper-backed, NEAR FINE.
Share With Friends: