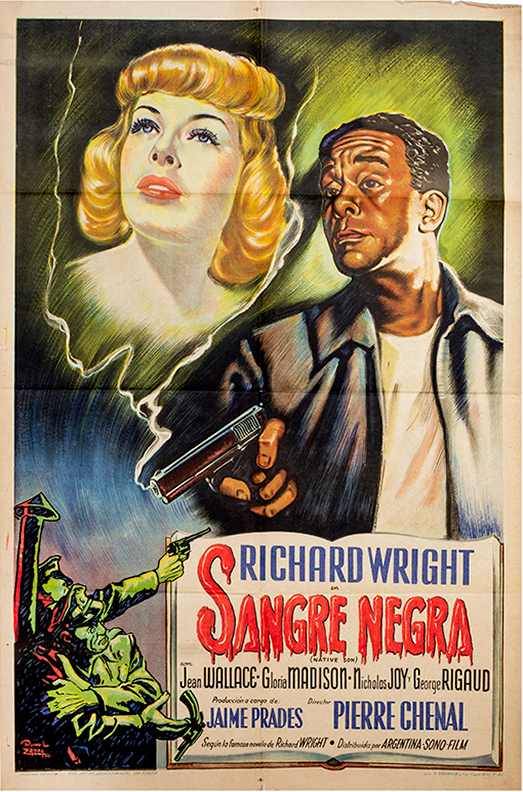 NATIVE SON [SANGRE NEGRA] (1951) Argentine poster
Sold
Richard Wright (source, screenwriter) Vintage original 43 x 29″ (109 x 73 cm.) poster, Argentina. Folded, with light marginal wear, including small creases and tears in blank margins, near fine.
Richard Wright co-wrote the screenplay with director Pierre Chenal.  When he was unable to find any American producer willing to undertake this monumental examination of racism, he eventually wound up shooting the film in Argentina (where Buenos Aires was meant to substitute for Chicago), and himself playing the lead role.
As a result this Argentine poster, with its exceptionally bold, bright colors, is of special interest because the film was actually made in Argentina.  Richards 811.
Out of stock
Share With Friends: