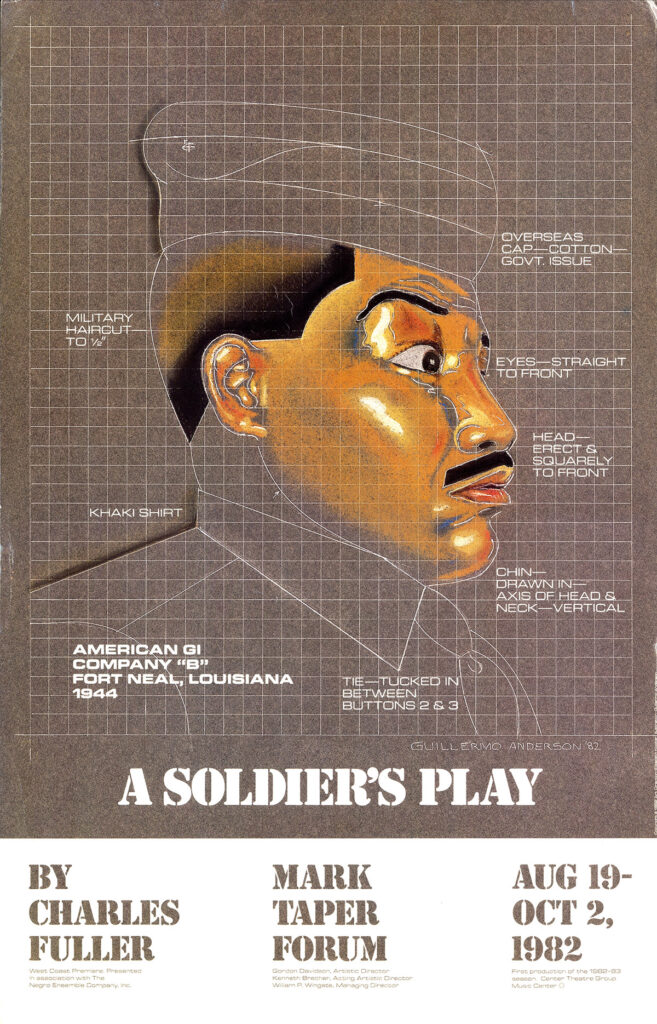 SOLDIER'S PLAY, A (1982) Theatre poster
Sold
(African American theater) Los Angeles: Mark Taper Forum, 1982. Vintage original 22 x 14″ (56 x 36 cm.) window card theatre poster, USA. Slight bumping at extreme edges, JUST ABOUT FINE.
Charles Fuller's A SOLDIER'S PLAY, a loose adaptation of Herman Melville's Billy Budd, uses a murder mystery set on a military fort in Louisiana in 1944 to "explore the complicated feelings of anger and resentment that some African Americans have toward one another, and the ways in which many black Americans have absorbed white racist attitudes." (Wikipedia)
The play had its original production off-Broadway, under the aegis of the Negro Ensemble Company, and opened on November 20, 1981. This poster is for the play's West Coast premiere, which ran from August 29-October 2, 1992. The notable design of the poster is by Guillermo Anderson.
Out of stock
Share With Friends: