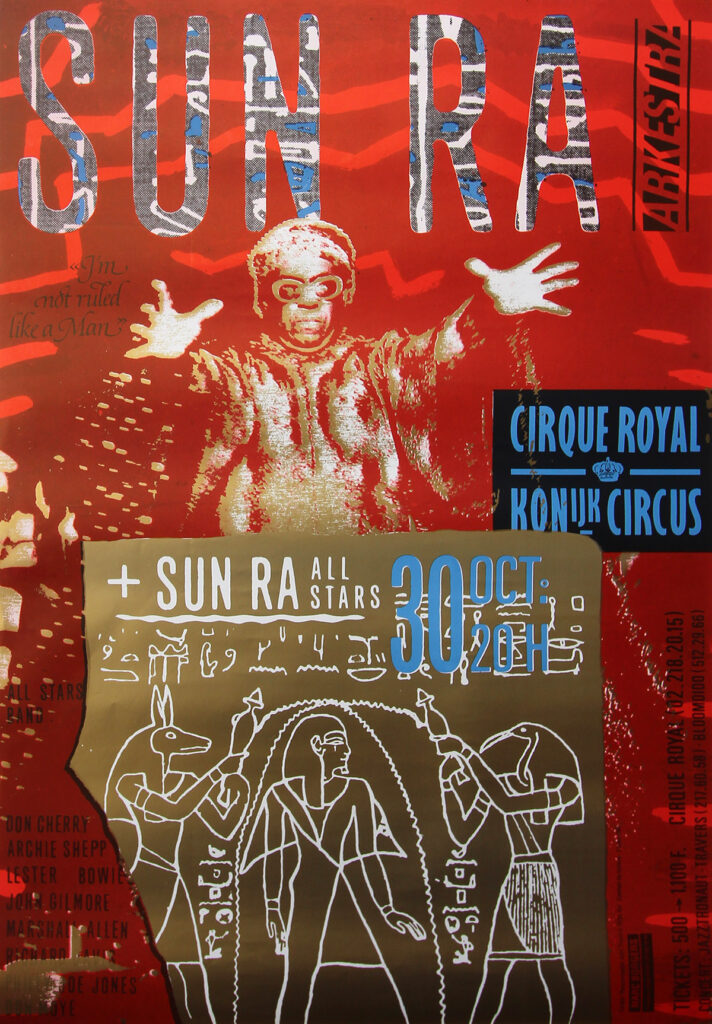 SUN RA ARKESTRA (1983) Belgian concert poster
Sold
[Brussels]: Marc Borgers, [1983]. Vintage original 38.75 x 27″ (98 x 64 cm.) Belgian concert poster. Unfolded, fine.
In October and November 1983, Sun Ra toured Europe with his Sun Ra All Stars band. The band was called "All Stars" because it included such legendary jazz masters as Lester Bowie on trumpet, Don Cherry on trumpet and Archie Shepp on tenor and soprano saxophones, along with Marshall Allen and John Gilmore.
This unusual poster has a deliberately psychedelic look. It is also noteworthy because most of the posters we encounter for the great Sun Ra are in a smaller format.
Out of stock
Share With Friends: